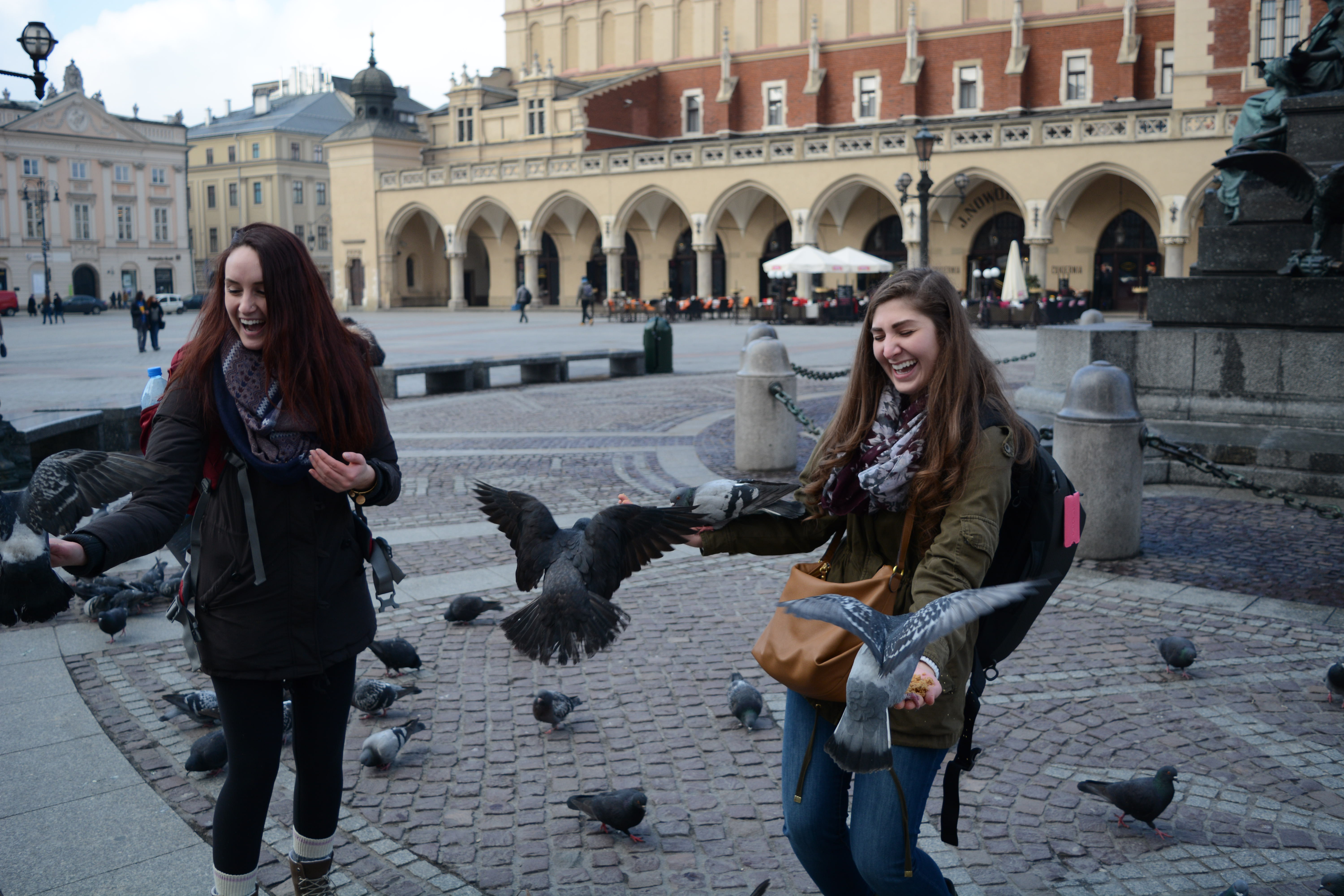 Students in the School of Architecture can participate in two unique study abroad programs in vastly different areas of the world that provide a broader view of architecture and city planning than they could find in Detroit.
One program offering a true student exchange opportunity is with the Technical University in Warsaw, Poland, and the other, in Volterra, Italy, is a more traditional study abroad program with classes taught by Detroit Mercy professors.
With the growing costs of higher education and the additional expense of international travel, Dean Will Wittig said the School of Architecture is committed to raising funds to help any interested student participate in the study abroad program. To date, the school has raised more than $280,000 toward this effort.
"We encourage all students to participate in a study abroad program," Wittig said. "We are actively fundraising to support scholarships for the Architecture students who would like to travel to Poland or Italy. We have the capacity, particularly in Italy, to send more students than we are today. It's gotten to be expensive to attend college and many students just can't afford the extra cost of spending a semester in Europe. We'd like to provide support so that most every student can participate."
The Polish tradition
For 38 years, approximately 10 students and one faculty member have spent a winter semester in Warsaw studying architecture at Technical University. In exchange, 10 students and one faculty member from the Polish university study at Detroit Mercy in the fall semester.
Benjamin Ellefson '99, an adjunct architecture instructor, spent the winter 1997 semester in Poland and the summer of 1998 in Italy; it was something he hadn't planned on.
"A study abroad program wasn't initially a priority for me," he said. "As a freshman and sophomore, I started working with the upperclassmen who had participated in the Warsaw exchange program and I saw the exhibits they put on when they came back. I knew then that I wanted to study abroad and have that experience as well."
Becky Nix also participated in both the study abroad programs.
"I decided I wanted the full experience to meet students from another culture and be immersed in their educational system with the opportunity to exchange ideas with people different than myself," Nix said. "I had such a fantastic time that I decided to go to the study abroad in the following year."
In addition to the academic experience, many of the students explore Europe while they are there. Ellefson took many weekend trips with his roommates and several of the Polish students, including one over Easter break to ski in the Alps. Nix spent a month before and after each of her international programs traveling around Europe as well.
"The Polish exchange significantly changed my life," Nix said. "I met my long-term and current business partner who was a Polish student on the exchange the previous year during our time with the program."
The Italian impact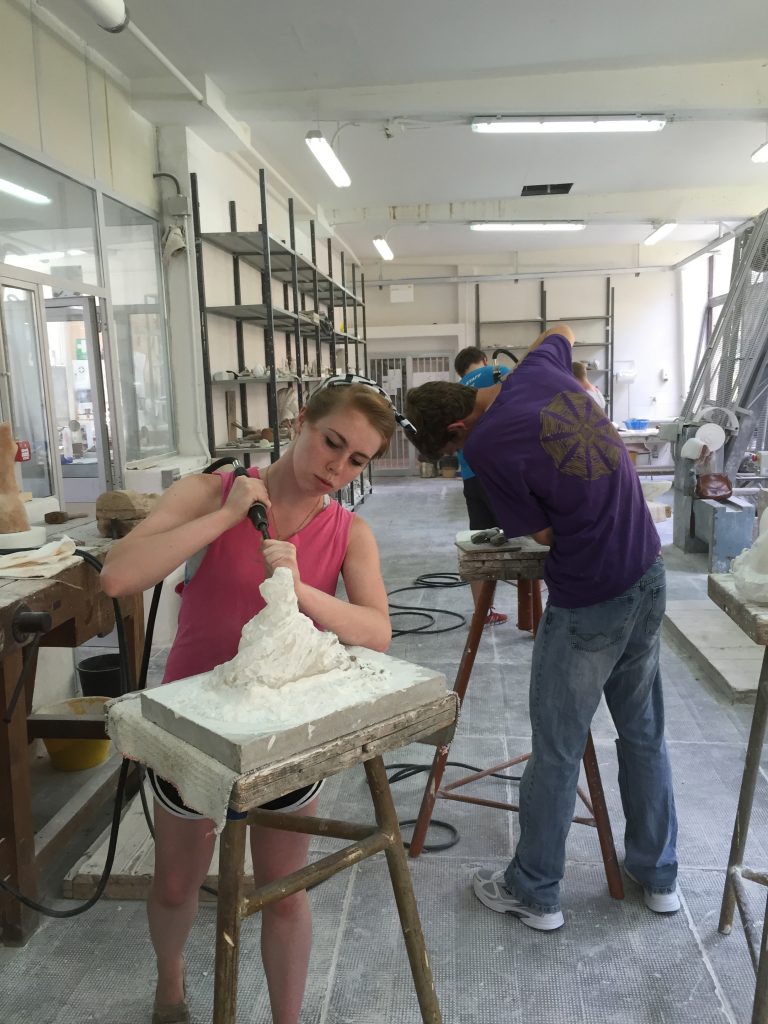 "In general, a lot of the way we think about architecture in the United States in the 21st Century was born during the Renaissance in Europe, particularly in Italy," said Wittig.
The program is housed in a School of Architecture-owned building in Volterra, in the Tuscany region of Italy. The program is run independently, with several Detroit Mercy faculty teaching classes to the students in areas like history, Italian language and culture and fine arts. There are also day trips planned outside the area.
"This area of Italy is not quite as accessible, so we organize the field trips to ensure that the students are able to see other places during their time there," Wittig said
Each summer semester program can accommodate about 20 students—including non-architecture students.
"We tend to have interest and participation from students in Business, Nursing and Liberal Arts," said Wittig. With such demand from other majors, the School of Architecture tries to facilitate additional learning opportunities for students in their areas of study. The program has the potential to expand to include more students and span more than one semester.
"We run the program and own the building in Volterra, so as demand increases, we can expand the program," Wittig said.
For an expanded version of this story, look for Spiritus magazine in your mailbox soon. To help support these study abroad programs, contact Terri Carroll, director of Development for the School of Architecture at teri.carroll@udmercy.edu or 313-993-1429.