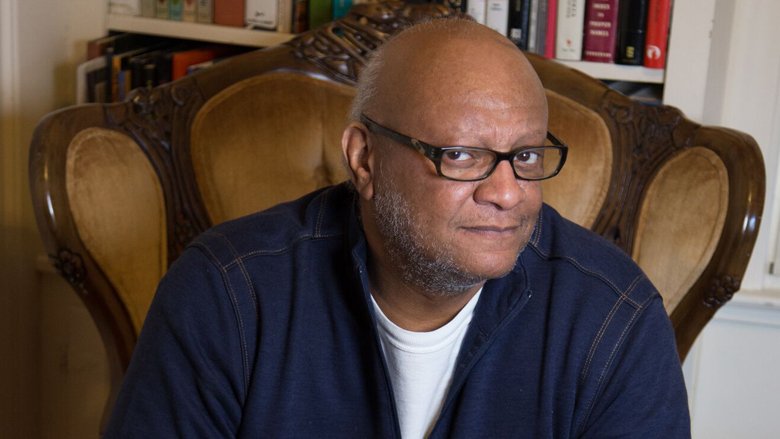 As a student in the School of Architecture, Craig Wilkins '85 and one of his fellow students thought that by now they'd be retired and living on a beach somewhere.
He's not. Instead, he is teaching at the Taubman College of Architecture and Urban Planning at the University of Michigan, consulting on several projects, and writing books and articles on the subject of race and design. All this after a career with private architecture firms in New York and Washington, D.C., in private practice and a stint with the U.S. Department of Housing and Urban Development designing almost every type of building, he says.
Earlier this year, Wilkins was awarded a National Design Award by Cooper Hewitt Museum, the design branch of the Smithsonian in the Design Mind category. The category honors people working in design and design-related fields in the United States, and recognizes visionary thinking.
"It's about a body of work that has impacted the design field in a way it was not impacted before," Wilkins said. "I am humbled and honored by this recognition."
Much of his writing and research has been about the contributions of people of color to the field of architecture and the struggles they have historically had to overcome to get to the point of practicing.
"The profession of architecture is small compared to other fields, say doctors or lawyers," Wilkins said. "There are only about 250,000 to 275,000 registered, licensed architects in the United States and within that number, just two and a half percent are people of color and just .2 percent are African-American women. For these people that is an experience that is very nuanced, under-discussed and, for lack of a better term, it's a heroic one.
"They haven't been recognized, though they've made many contributions, and it's this hidden history that I make it my business to reveal."
His articles explore many different aspects of the issue, from the overt exclusion of people of color in the field, to the cultural differences that creates limits to who pursues the field.
Wilkins' theory of using Hip Hop philosophy in architecture was detailed in his award-winning 2007 book "The Aesthetics of Equity." He has said: "Hip Hop culture has taken things considered garbage, has rescued them and taken things that have been considered dispensable and made them indispensable."
Put another way, human activity should determine architecture; design should be led by the way the public will interact with the space.
This theory has informed the work of another Detroit Mercy Architect grad, Michael Ford '06, who brought his Hip Hop Architecture Camp for underrepresented people in the field to Detroit Mercy in August.
Wilkins credits the School of Architecture's co-op program with much of his success. In fact, he transferred to the School because of it.
"I think that was probably the most formative part of my education — that combination of school and working and going back to school and working," he said.
After graduation, Wilkins said he interviewed at many places around the country and he received an offer from every one and that "I believe that was because of the combination of education and practice that I received at University of Detroit."
He has been teaching for 25 years now, 12 at the University of Michigan. His two writing projects are extensions of his activism and teaching. One is a cultural history of the African-American Museum in Washington, D.C. and the other is an educational primer about public interest design, a book he hopes will be used at universities, but be accessible enough for the general public.
That life on the beach will have to wait.