Two Detroit Mercy Architecture alumni are getting noticed for the way they look at design, one locally and one on the national level.
Chandra Moore '02, '05, is one of a very small group of African-American female architects. She is making a name for her Detroit-based company coG studio LLC, which will soon have offices in Atlanta. She sees her uniqueness in the field as an asset that inspires her designs.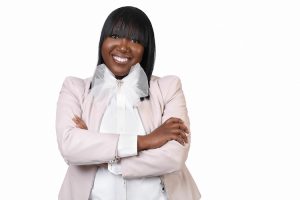 "This is a good time to be a woman architect," she told a reporter for a story in Model D, an online news outlet about all things Detroit. "The world is changing right now, and women are ready to take charge, to re-evaluate even the simple thoughts. When it comes to designing bathrooms, a guy thinks of an in-and-out experience while a woman would feel into the space and make it her own."
Read the entire Model D story here.
On the national level, Michael Ford '06, was featured in a video for the Oprah Winfrey Network, or OWN, for his design philosophy that has earned him the nickname the Hip-Hop Architect. Detroit Mercy hosted his Hip Hop Architecture Camp in 2017, a national movement to bring a new voice and life to designing spaces.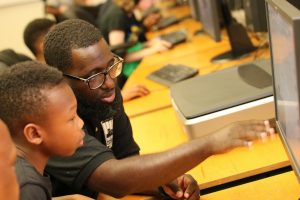 "We hear some of the lyrics in hip hop and I challenge everybody to listen to the stories that they're telling," Ford says in the video that is part of OWN's Supersoul series. "The stories they are telling are a critique of the environment that they're living in. So when you hear someone talking about guns or drugs, instead of changing the station, we should be changing those environments."
Watch the short video here.