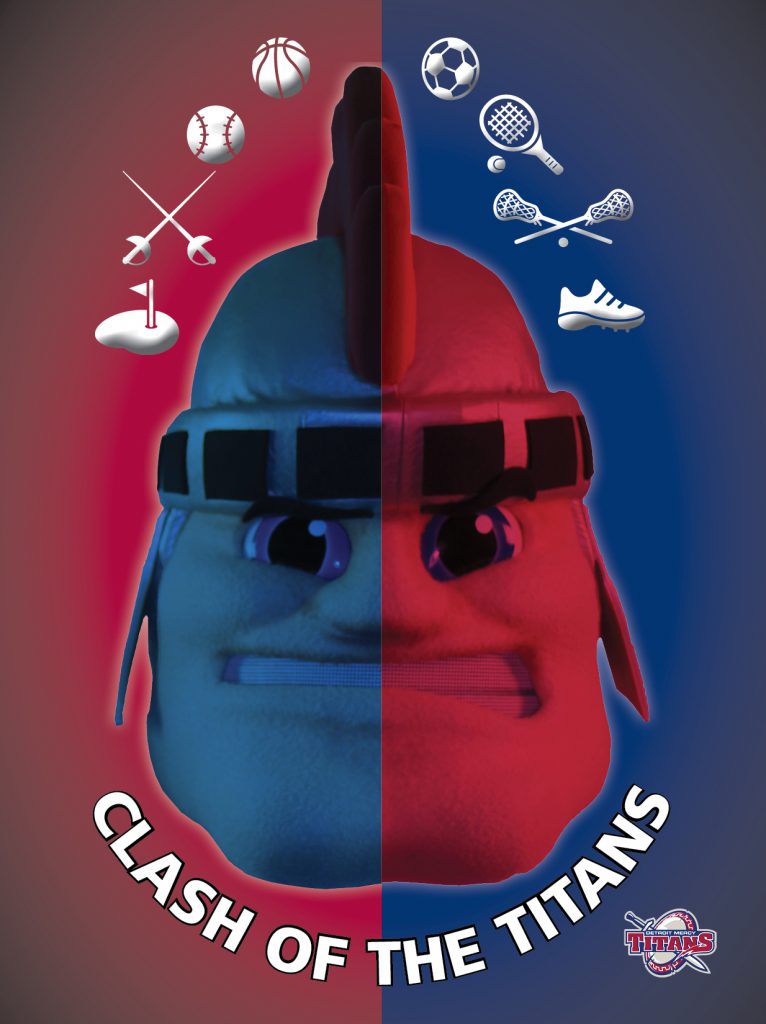 There are only two days left to help our student-athletes reach their teams' fundraising goals.
The second annual Clash of the Titans crowdfunding competition has been going since Oct. 30, and there's still a way to go for most of the teams. The team that comes out on top based on a set of criteria you can find here will receive $5,000 toward their projects.
Teams are hoping to invest in everything from locker room improvements to new equipment and technology. The teams also hope to defray some of the cost of team travel.
The clash ends Tuesday, Nov. 27, known across the country as Giving Tuesday. We hope you help keep Detroit Mercy's teams strong by choosing one and helping them out with an online donation at impact.udmercy.edu/g/titans before tomorrow's midnight deadline. It only takes a minute, but the results will last for years.