That Titan men's basketball is on the rise is evident in a great new article in the online publication The Athletic.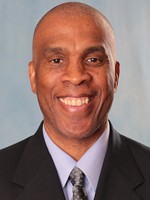 "The Backward Lives of Mike and Antoine Davis," by Brendan Quinn, details the relationship between the new men's basketball coach and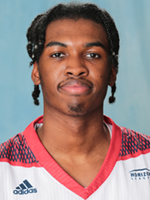 his son, who plays point guard for the team. It also looks at the past and future of University of Detroit Mercy's basketball program.
Mike Davis, who came to national attention in 2000 when he took over Indiana University's program upon the firing of its temperamental coach Bobby Knight came to Detroit Mercy amid great fanfare in the summer and quickly pulled together a team that included his son, Antoine and 13 new players. Antoine is earning his own fanfare; for a while, he was the highest-scoring freshman in the NCAA. He is in the second spot, at present. Earlier this season, he set a Detroit Mercy freshman scoring record with 42 points.
The team stands at 3-6 so far this season, with league play yet to come.
Read the article here. You can purchase tickets for upcoming games and catch up on all Titan athletic teams at detroittitans.com.