Friday,  March 1
"neither earth
nor
heart lies scarred
with
your passing,"
"March comes in like a lion but goes out like a lamb"  a saying meant, perhaps, to encourage refugees from February to believe in daffodils and tulips and fresh grass.   Jim Janda's poetry emerges from a heart so brave and playful and tender.   Readers of the list have witnessed before the play of Jim's improbable eye and ear;  I often wonder how his imagination finds such tenderness in such mean human places.  Is the Madonna of the Subway homeless, waiting to surprise the passers-by with their own courage?   However we might read today's post, Janda's language rewards two or three readings, out loud, with pauses.   So will breathing in and out the promises March makes even when its cold gusts frighten us.   Have a blest weekend.
Today's Post:  "Madonna of the Subway"  Jim Janda
I see you
in
the tunnels
the city
dedicated
to
begging
and
non-injury
you do not
crush the bruised reed
nor
quench smoldering
flax
you are the
trust
of the sparrow
and
field lily
neither earth
nor heart lies scarred
with
your passing.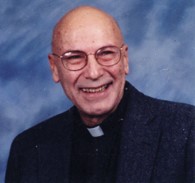 Jim Janda   d. August, 2010
published 2000   In Embrace,  Poetry by J, Janda
(Press America, American Fork, Utah)