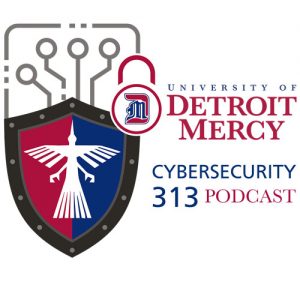 About Cybersecurity 313 Podcast
Detroit Mercy Cybersecurity 313 Podcast is intended to be a public service for people in search of cybersecurity information for everyday life. Director of the Center for Cyber Security & Intelligence Studies Tamara Shoemaker hosts each episode and talks with cybersecurity experts to show how they can protect themselves from the perils of cyber attacks.
Founded in 2004, the Center for Cyber Security & Intelligence Studies (CCSIS) celebrates more than a decade of evolving excellence of Detroit Mercy's cybersecurity programs. Graduates of the program have gone on to work for federal security agencies and Fortune 500 companies. In addition, Detroit Mercy's leading-edge cybersecurity lab provides dual value to students with tools that assist in law enforcement and digital forensics.
CCSIS provides education, experience and resources essential to cultivate effective leaders in today's digital world. The Center combines Detroit Mercy's strength in software management, criminal justice and computer expertise with a liberal arts foundation. CCSIS and the cybersecurity programs at Detroit Mercy build cybersecurity professionals guided by logic, critical thinking and ethics.
Detroit Mercy is recognized by the National Security Agency and the U.S. Department of Homeland Security as a Center for Academic Excellence in Cyber Defense Education (CAE-CD) through 2021.
The Podcast includes:
Tamara Shoemaker, director for the Center for Cyber Security & Intelligence Studies
Anne Kohnke, principal investigator for the Center of Academic Excellence in Cyber Defense Program, associate professor of cybersecurity
Gregory Laidlaw, department chair, Cyber Security & Information Systems, lecturer
Dan Shoemaker, director for the Information Assurance/Cybersecurity master's program
Charles E. Wilson

, associate professor of Criminal Justice Studies

Chris Sorensen, adjunct faculty instructor
---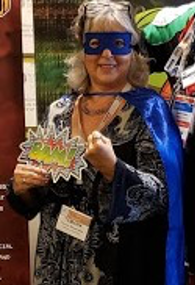 Tamara Shoemaker serves as the director of University of Detroit Mercy's Center for Cyber Security & Intelligence Studies (CCSIS). Shoemaker has a long history as a businesswoman and entrepreneur in this region. Since becoming CCSIS director in 2015, she has coordinated all outreach with state and federal agencies as well as international, educational and business contacts for the Center. She also facilitates the Center's many initiatives in cybersecurity with a broad range of government, academic, industry and law enforcement stakeholders. She is president of the Michigan Midwest Regional Chapter of CISSE (MCISSE), a regional coalition of university and community college cybersecurity programs. As a founding board member of the chapter, she helped form national and international partnerships. She is also a member of the Board of the Federal Bureau of Investigation's Infragard initiative.
Her primary mission is to address the critical shortage of specifically educated and trained cybersecurity professionals. The funding she has obtained from the state of Michigan has allowed her to develop the Michigan CyberPatriot Program. CyberPatriot provides a structured educational experience for well over a thousand high school and middle school students as well as cybersecurity teaching materials for Michigan's K-12 educators. In that respect, she has facilitated the Center's unique engagement in cybersecurity teaching at the middle school and high school levels, primarily through innovative cybersecurity boot camps. In conjunction with this program, she created a digital badging system, the first of its kind in the nation, to further motivate and distinguish CyberPatriot participation.
---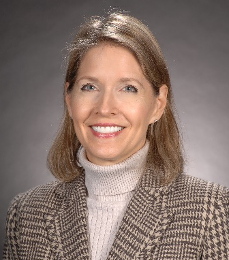 Anne Kohnke, Ph.D., is an associate professor of cybersecurity in the Department of Cyber Security & Information Systems. After a 25-year career in information technology (IT), Kohnke transitioned into full-time academia in 2011. She was a tenured associate professor at Lawrence Technological University where she taught technical IT and cybersecurity courses. She served on numerous committees and assisted in the efforts to achieve American Association of Collegiate Schools of Business accreditation. Kohnke brings industry experience into the classroom and designs experiential learning assignments for students around real-world scenarios to help build conceptual, analytical and critical thinking skills.
In 2016, Kohnke was instrumental in the recertification efforts of the Center for Academic Excellence in Cyber Defense (CAE-CD) at Detroit Mercy and will lead the certification efforts of the bachelor's and master's degree programs. She also serves as the principal investigator for the Department of Homeland Security and National Security Agency CAE-CD Program. Kohnke's research is focused in the area of cybersecurity, risk management, threat modeling and mitigating attack vectors. She has co-written six books in this field of study. Her sixth book was published in March 2020.
---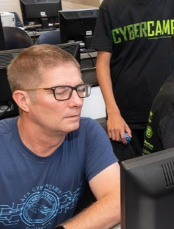 Gregory Laidlaw, DMIT, CISSP, is department chair and lecturer in the Department of Cyber Security & Information Systems. He brings a broad range of experience with 25 years of IT consulting in small enterprise and local government. Starting off in programming and database design, he has since migrated to network infrastructure design, system security and data integration. His doctoral dissertation involved adapting agile methodologies to design and expedite a data integration project for the Lapeer County Sheriff's Department. He is involved with Information Systems Audit and Control Association (ISACA), the FBI's InfraGard and International Information System Security Certification Consortium, or (ISC)² and serves as a Macomb County reserve deputy. Current research projects include secure systems, human factors in security and design usability. He joined the University in September 2011 and began serving as department chair in fall 2018.
---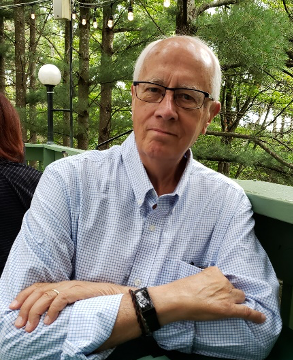 Daniel Shoemaker, Ph.D., is a professor and director of the Master of Science in Information Assurance Program with a major in Cyber Security. He is also principal investigator and senior research scientist at Detroit Mercy's Center for Cyber Security & Intelligence Studies. Shoemaker holds a doctorate from University of Michigan. He currently leads the Midwest CISSE Chapter (MCISSE), a coalition that covers a five-state region with research partners as far away as the United Kingdom. His efforts have aided the coalition in conducting research on curriculum for the U.S. Department of Defense.
Shoemaker is former chair of the Computer & Information Systems Department at Detroit Mercy and was previously a co-chair for the National Workforce Training and Education Initiative. He is one of the authors of the DHS Software Assurance Common Body of Knowledge (CBK). He also helped write the DHS IA Essential Body of Knowledge and serves as a subject matter expert for the National Institute of Standards and Technology (NIST), National Initiative for Cybersecurity Education (NICE) workforce framework.
Shoemaker's publications number well over 100 and his book Cybersecurity: The Essential Body of Knowledge is Cengage Publishing's flagship book in the field. Information Assurance for the Enterprise, his first book, is McGraw-Hill's primary textbook in Information Assurance and is used all over the world. Other works published include The CSSLP Certification All-in-One Exam Guide (McGraw-Hill, 2013) and Engineering a More Secure Software Organization (Cengage, 2014). Shoemaker recently finished two books for Taylor & Francis, The Complete Guide to Cybersecurity Risks and Controls (Internal Audit and IT Audit) as well as A Guide to the National Initiative for Cybersecurity Education (NICE) Framework 2.0. In his spare time, Shoemaker enjoys editing journals.
---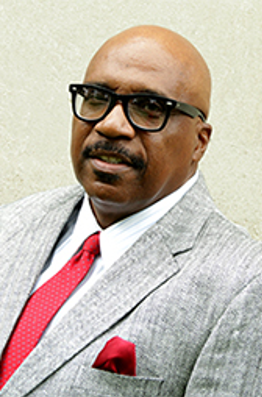 Charles E. Wilson, J.D., has more than 28 years of public safety experience, which included tenures as both the city of Detroit's chief of police and executive fire commissioner. His police specialties included combating gang crime, narcotic enforcement, surveillance and intelligence tactics, and investigative techniques. In addition, he served more than 35 years in the U.S. Army and Army Reserve as a commissioned officer. He retired at the rank of major general. His combined law enforcement and military careers have provided him with a unique blend of professional experience, expert knowledge and extensive leadership skills in the areas of police administration and military affairs.
---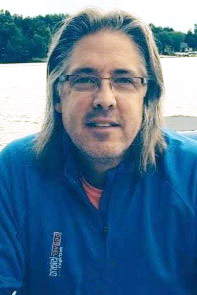 Chris Sorensen is a senior cybersecurity researcher at GE Digital and adjunct professor at University of Detroit Mercy. He has more than 30 years of IT experience in automotive, power generation, financial services, academia and defense industries—and over 10 years' experience as a cybersecurity specialist. Sorensen speaks locally about cybersecurity and was one of the leaders of the STEM outreach team at the GE Digital Hub in Detroit, where he led breakout sessions at Digital Divas, an event held annually at Eastern Michigan University for middle school and high school girls interested in coding and technology.
Outside of work, Sorensen is active with the Rotary Club, Community Shred Day WHAT IS THIS? and works to educate the community on ways to prevent identity theft, secure home networks, avoid scams and protect their family on the Internet. Sorensen has led workshops for sixth-grade students focusing on topics such as cyberbullying, social media etiquette and managing online presence. At the elementary level, he introduces youngsters to technology with an after-school coding club.
Sorensen coaches two Cyber Patriot teams at Trenton High School where he teaches kids how to harden computer networks and defend against hackers in online simulated attacks. He also writes a monthly column for the local newspaper, Tech Time, which offers tips and tricks for keeping your family safe and secure on the Internet. View Sorensen's articles at Trenton Trib.