You've missed your student so much! And now, unbelievably, it's almost time for his or her first visit home. If you're like most parents, you fondly imagine relaxed, face-to-face conversations instead of rushed phone calls or late-night texts. You imagine leisurely hours with the whole family together again, exactly the way it used to be.
Unfortunately, imagination is the only place that scenario is likely to play out. In reality, your student's expectations for the visit and your own may be wildly out of whack. Why? Even in a few months, your student has changed.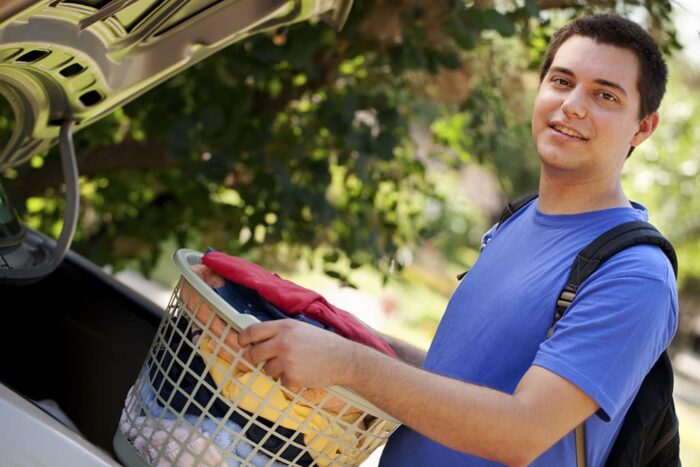 Coping with Changes: Five Survival Strategies
It's not as if an entirely different person will appear on your doorstep, lugging a load of laundry. But your student has been exposed to a world full of new events, ideas and people. It would be almost impossible for him or her to remain exactly the same. The first visit will go a lot more smoothly if you expect these changes and are prepared with coping strategies.
Your student has probably had more freedom than ever before. He or she hasn't had to report daily goings-on to anyone, so may balk at curfews or restrictions.
Strategy: Soon into the visit or even before it starts, create some new household guidelines with your student. One expert recommends treating your visiting student as you would any considerate visitor. That means expecting your student/visitor to pick up the bedroom, not monopolize the bathroom or car and to tell you approximately when he or she will be in at night. Make sure these guidelines are flexible enough to allow for unforeseen situations but firm enough to make the visit enjoyable for everyone.
He or she may be all worn out from the papers, exams and other new pressures of college-level academics. Your student may spend the first few days sleeping well into the afternoon.
Strategy: Let him or her sleep in. Don't plan any outings or appointments the first few mornings. After a couple of days, he or she should perk up. If not, check in with them about it. Be alert for any other signs that there may be a health problem.
Your student has spent months making a constant effort to forge new college friendships. He or she will welcome the comfort and familiarity of high school friends and may want to spend more time with them than family.
Strategy: Make a big pot of spaghetti, stock up on snacks and encourage your student to invite friends over. If everyone hangs out at your house, you're likely to see more of your student. As an added benefit you'll get to catch up with their old friends too who you've probably been missing having around.
However, do plan a few special times for family only, like a brunch or dinner at a favorite restaurant or an event everyone (including siblings) enjoys. Discuss plans with your student before the visit. Be open to feedback or alternatives.
Your son or daughter has been exposed to new ways of thinking. He or she has met people with different values, beliefs and routines. This can lead to criticism of his or her family's lifestyle.
Strategy: Be patient and try not to take criticism personally. College is supposed to open minds, and this shows you that the process is working. If you can, turn a negative remark into a positive experience for both of you. For instance, if your student complains that your family always has the same old thing for dinner, ask him or her to suggest something else. This can lead to exploring different cuisines, grocery shopping together, cooking up something new and most important, spending time together.
These criticisms are not necessarily serious. They're expressions of newfound independence. In truth, most students welcome the familiar settings and routines of home. Whether they admit it or not, they've changed, but they'd be horrified if you'd changed too.
Your student may seem unhappy and anxious.
Strategy: Talk to your student. Be open and supportive. Try to get at the heart of what's wrong and the severity of the problem. Know your resources. If your student is struggling academically, ask if he or she has visited the Student Success Center. This is the place for information, guidance and free tutoring in academic subjects. If fitting in is proving difficult, ask if he or she has checked out our 70+ clubs and organizations. Joining one is a great way to beat the blues and make new friends with similar interests quickly. Finally, perhaps your student could benefit from an appointment for personal counseling at our Wellness Center. Our counselors are here to help, and everything is strictly confidential.
Ask Us
If, at any time, you have any questions about your student's experience at Detroit Mercy, just Ask Detroit Mercy. From there, you can be sure your submitted questions will be directed to the appropriate staff.