Wednesday, February 19, 2014
Weather.com's "next 10 days" feature looks promising.   A warming beginning today,  highes in the 40s and 30s til Sunday and even then a cooling trend with highs way down into the 20s.   And while some melting goes on Thursday to Sunday we should get some help with flooding from gusty winds — though tomorrow could give us more melting at once than we'll like.   Perhaps the single digit days are behind us.  And Spring Training has begun — "hope springs eternal," as they say.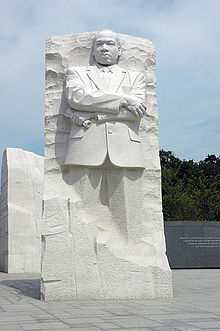 Wednesdays this month are focussed on Martin Luther King Jr's teaching on "The Beloved Community."   Today we are posting  the  14  quotes chosen for places on The Inscription Wall of the MLK Memorial on the Mall in Washington.  Some are famous, some you may not have seen before.
Have a good day,
john sj