Monday,  October 6  —  "How I was glad he'd stopped me there"
Making oatmeal and tea this morning I felt sad.    Several good friends have lost someone too young to lose;  others have been orphaned while keeping watch with someone much older.  Some soul friends carry wounds lodged in their flesh and memories.  Me too.   How many of the 1612 members on our list woke today close to grief?  How many woke fresh with the beauty and the play of life?   Or maybe both.  Or maybe we just grunted a little, got out of bed, and prepped for a work day.  No matter how we woke, it's a safe bet that we are more beautiful than we usually notice.
It happens that, on this day,  A woman died who is beautiful to me.   In October 1958, I spent a month working at a hospital in Oshkosh WI, part of ordinary training for baby Jesuits.   Nancy Toth  met me there.  Cancer was stretching her gaunt and tired and near death.   I was a teen-ager trying to manage cathaters and bed pans and closeness to sick people.   It amazes me still, that  she found the inner energy to welcome me.   I wonder what she made of that earnest 18 year old boy,  searching for an identity?    I like to think she sparkled with amusement and affection, no matter her deathly fatigue.
Have a good day even if those Lions and Tigers lost yesterday.
john sj
Today's Post
I came across a poem about a turtle trying to cross a road.  Feels like good stuff for the 1st day of the week.   The poet's boy car driver reminds me of Nancy.  Dying she was, but she found a way to stop me in my tracks and show me the human.
"An Interruption"
A boy had stopped his car
To save a turtle in the road;
I was not far
Behind, and slowed,
And stopped to watch as he began
To shoo it off into the undergrowth—
This wild reminder of an ancient past,
Lumbering to some Late Triassic bog,
Till it was just a rustle in the grass,
Till it was gone.
I hope I told him with a look
As I passed by,
How I was glad he'd stopped me there,
And what I felt for both
Of them, something I took
To be a kind of love,
And of a troubled thought
I had, for man,
Of how we ought
To let life go on where
And when it can.
Robert S Foote  The Hidden Light: Poems (2012)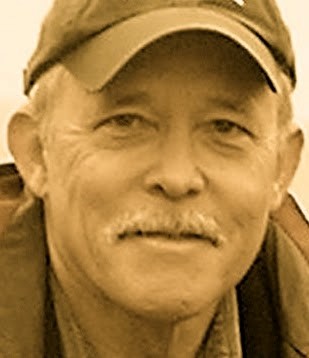 "Turtle Crossing Road" photograph by Malcolm MacGregor , May 22, 2013