Friday November 14 — "Sorrow's springs are the same"
It's an aberration to many of my friends; I tell them that I cannot remember a single time in my life when falling snow did not lift my spirits and make me smile. Up in Marinette, Wisconsin we got plenty of practice watching snow, and shoveling it. So when, yesterday morning, I looked out my window and saw this year's first snow, my heart leaped a little with joy. Not all easy delight though; there's a maple outside our dining room window (along the west side of CHP); it is covering its ground with a thick scattering of leaves so piercingly beautiful. Such beauty tells the onlooker, unmistakably, that the beauty is passing; those leaves will curl and brown before long, and lose their splendor. Grief and joy played through yesterday and they will today. This is a season of ending and beginning. I subscribe to a weekly selection of poems on a list called "A Year of Being Here." There are some good, tough, tender November poems this week. I was tempted to post about four of them. Here they all are.
Yesterday a friend emailed after I'd posted Gerard Manley Hopkins' "Hurrahing in the Harvest" and asked if I could send a Hopkins poem that one of his high school teachers assigned. He said the poem bewildered him then and he wanted to return to it. "Spring and Fall: to a young child" isn't really addressed to a young child, I think. The poet writes this elegy to us adults as we contemplate our children as they very gradually learn that along with play and discovery and wonder, they will eventually learn loss and grief.
All week our media has begun to interpret the significance of Detroit's early steps of rebirth. The bankruptcy's early steps of high risk-taking across political hard lines brought to mind a much older poem, written by Isaiah. Prophets cannot be endured without stretching our capacity for hope in hard places. These lines were originally spoken to a destroyed nation tempted to collective despair and challenged by the prophets to believe in rebirth, 2500 years ago. How do they sound in Detroit one week after Judge Rhodes rendered the verdict that Detroit could exit bankruptcy and get about the demanding business of rebirth?
No longer are you to be named "Forsaken,",
nor your land "Abandoned,"
but you shall be called "My Delight"
and your land, "My Spouse";
for The Lord takes delight in you
and your land will have its wedding."
~Isaiah 61
I hope you love this season of turning; its grace is to bring us close to the sorrow that lives right next to the sheer beauty of our lives.
Have a good weekend.
john sj
Today's Post: "Spring and Fall: to a young child"
Gerard Manley Hopkins, sj 1880
Margaret, are you grieving
Over Goldengrove unleaving?
Leaves, like the things of man, you
With your fresh thoughts care for, can you?
Ah! as the heart grows older
It will come to such sights colder
By and by, nor spare a sigh
Though worlds of wanwood leafmeal lie;
And yet you will weep and know why.
Now no matter, child, the name:
Sorrow's springs are the same.
Nor mouth had, no nor mind, expressed
What heart heard of, ghost guessed:
It is the blight man was born for,
It is Margaret you mourn for.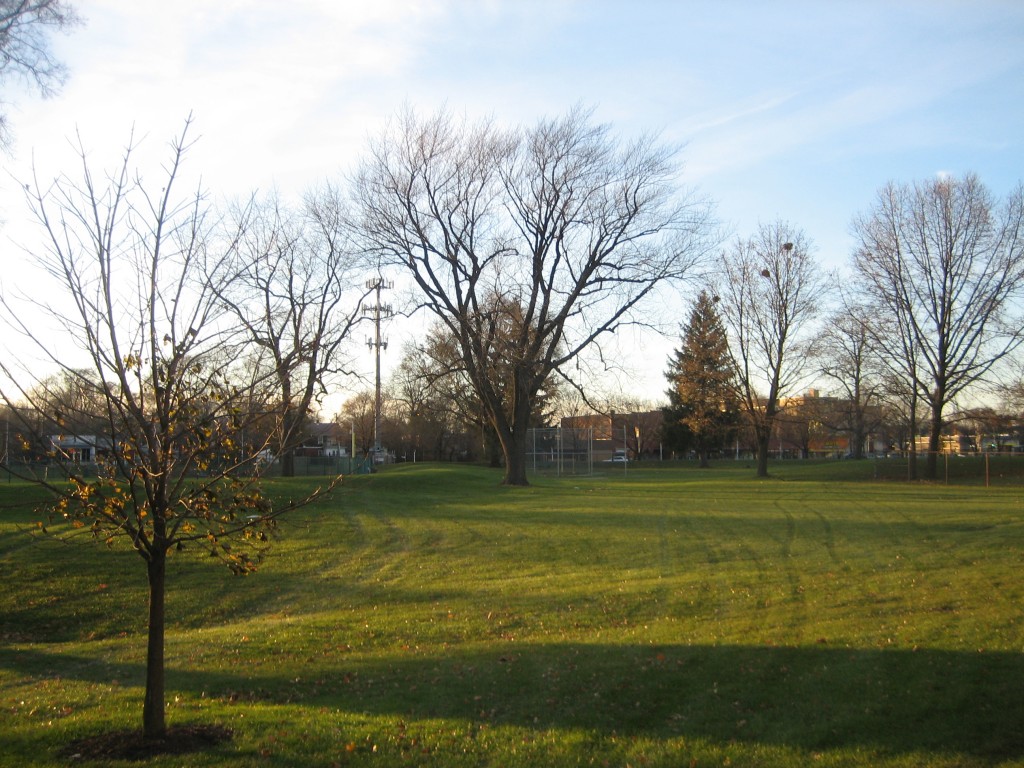 McNichols Campus, just north of the softball field,  November 20, 2013