Monday  October 12,  "Breathing is the most ancient language"
I missed posting on Friday, the pace of interaction at the annual meeting of The Society for the History of Technology, this year in Albuquerque, old historians like myself, and lots of young scholars from around the world. Worth it for sure even if I didn't see a single hot air balloon.   The mountains that cup the oasis of a city with the Rio Grande running through it, are as lovely as I remembered them.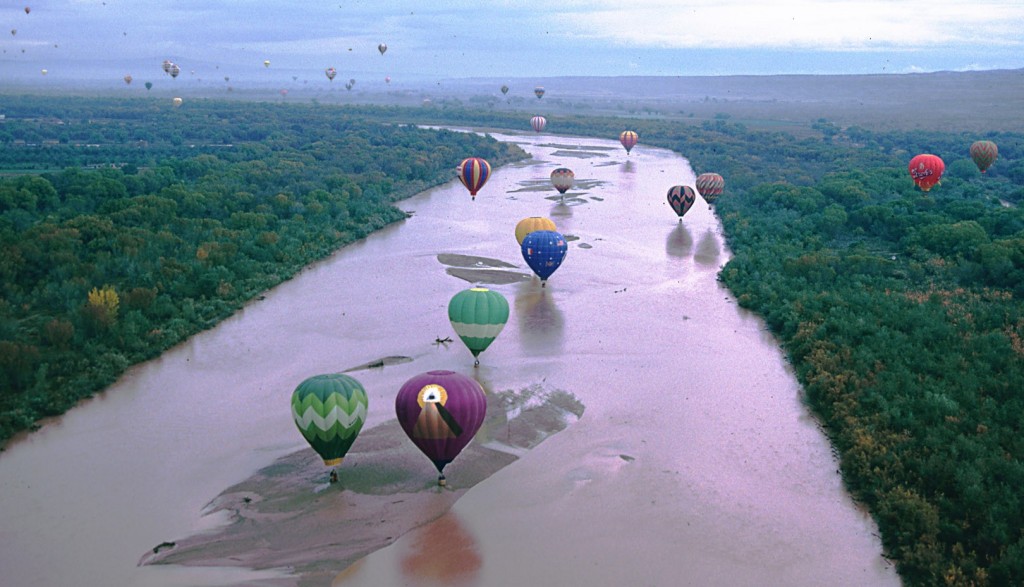 I've never met the poet Hannah Stephenson before.  She wrote this crisp, trim poem, reminding the reader to pause and breathe a little.  Perhaps today?
john st sj
p.s.       35 years ago today my father died in our arms.   Yesterday Bill Shaffer died, the father of a UDM grad and soul friend, Sarah.  Both Sarah and her dad are Vets.
Today's Post  –  Hannah Stephenson: "Ancient Language"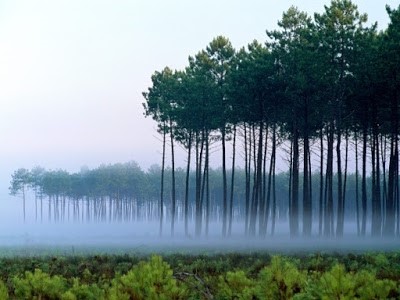 If you stand at the edge of the forest
and stare into it
every tree at the edge will blow a little extra
oxygen toward you
It has been proven
Leaves have admitted it
The pines I have known
have been especially candid
One said
that all breath in this world
is roped together
that breathing is
the most ancient language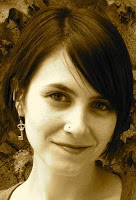 "Ancient Language" by  Hannah Stephenson. Text as posted on the poet's blog (12/31/2013). © Hannah Stephenson. Reprinted by permission of the poet.
Art credit: "Pine Forest, Landes, Frances," image by unknown photographer.