Friday,  last day in this September –
It's the last day of the last work week in September, which is, in the United States, the first month of what is called the real election race, the time when many potential voters begin to think seriously about who they will support for the presidency and for other more local elections.   Judging from what I read in media and hear from friends these past weeks, the uncompromising venom in much of September's public discourse, punctuated by unpredictable violent actions around this country and around the world, wear on people's inner spirits.  Mine too.  Perhaps there are no better times to read a strong poem and  renew our imaginations.    For me and perhaps for you this is a good time to return to an exquisite  poem and allow the poet's language to take the reader into intimate tenderness.  When we have eyes to see and ears,  kindness at close range can open ways into courage during a hard time in a hard world.
Best to read the poem out loud, with pauses, to let the cadence and word choices surprise you and restore realism and capacity for the world's beauty.
I first posted this poem last December when many millions of people were reeling from the bombings in Paris.  I am posting it this morning because, in my own weariness of spirit,  I want to read it again.
Have a blest weekend,
john sj
p.s.  Today & tomorrow here at my university, we invite alums back, to hang out with each other, and check out the remarkable transformations a city and a university well along in a startling process of rebirth. With the many troubles in the country and the world, that encourages me.
Taken from Work Day Post December 4, 2015
Somali-British poet Warsan Shire's poem evokes intimacy — a crying child lucky enough to have a mom or a dad hold her or him, whispering "where does it hurt?"  Shire enters that moment and opens it out into the wide world and a time marked by brutal absolute convictions that demonize those with whom one differs.  Columnist Omir Safi turned to Shire's poem while reeling with shock after the Paris massacre in December 2015.
"I watched the outpouring of grief from all over the world, including most of my Muslim friends. I saw hundreds of Facebook profiles being changed to the French flag-themed profile pictures, and thousands of #prayerforParis and #Prayers4Paris tweets.  I also saw, as I knew would come, wounded cries of the heart from friends in Beirut wondering why their own atrocity (43 dead) just one day before — also at the hands of ISIS — had not received any such similar outpouring of grief; friends from Pakistan wondering why there was no option to "check in as safe" during their experiences with violent attacks; friends from Central African Republic wondering why their dead — in the thousands — are the subject of no one's global solidarity."
Today's Post:  "what they did yesterday afternoon"
by warsan shire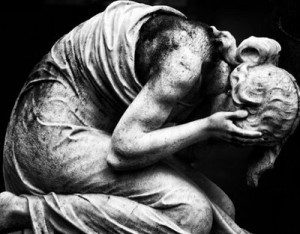 they set my aunts house on fire
i cried the way women on tv do
folding at the middle
like a five pound note.
i called the boy who use to love me
tried to 'okay' my voice
i said hello
he said warsan, what's wrong, what's happened?
i've been praying,
and these are what my prayers look like;
dear god
i come from two countries
one is thirsty
the other is on fire
both need water.
later that night
i held an atlas in my lap
ran my fingers across the whole world
and whispered
where does it hurt?
it answered
everywhere
everywhere
everywhere.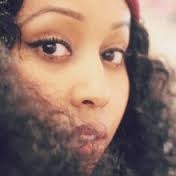 Warsan Shire
posted November 16 2015  on Amber J Kaiser (http://amberjkeyser.com/2015/11/warsan-shire/)
(Somali: Warsan Shire, Arabic: ورسان شرى‎‎, born 1 August 1988)
is a London–based- Somali writer, poet, editor and teacher.[1]  (https://en.wikipedia.org/wiki/Warsan_Shire)