Monday afternoon Nov 21
English Faculty member, Mary-Catherine Harrison, has guest edits poems for the list.   Her children's-book "Rx for Reading" continue's to grow (as of last count 55,000 books have come onto campus and gone out to low-income children and their families).  Thanksgiving could be a moment to breathe in & out a little and imagine what children's books can mean to children who don't have any or many.
Here's Mary-Catherine's ask today.  "Since it was founded in 2014, Rx for Reading Detroit has distributed over 55,000 books for low-income children and families in our community.  We couldn't have done it without our student volunteers and members of the Detroit Mercy community who have given their time, money, books, and expertise.
We are facing a shortage of books as we enter this holiday season.  Please consider donating your new and gently used books for children of all ages. We are in particular need of picture books, early readers, books with characters from diverse cultural backgrounds, and Spanish and bilingual books.
Student volunteers can pick up your donation if you cannot bring it to one of the drop-off bins listed below. Email readingdetroit@gmail.com with details and student organizers will contact you to make arrangements to collect your books."
I am proud to have a part in what Mary-Catherine does here at Six Mile & Livernois.
john sj
There is no Frigate like a Book – Emily Dickinson
There is no Frigate like a Book
To take us Lands away
Nor any Coursers like a Page
Of prancing Poetry –
This Traverse may the poorest take
Without oppress of Toll –
How frugal is the Chariot
That bears the Human Soul –
Emily Dickenson 1830 –  1886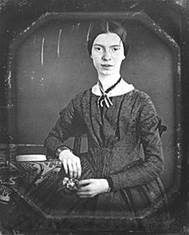 RX for Reading Detroit—Raising Readers, One Book at a Time    http://rxreading.org/