Monday, February 27   "The haunting voices of the starved and mutilated broke fences. . . "
Last week, the national office of Jesuits of the U.S. published a statement calling the recent Dakota Pipeline decision of the Trump Administration "Morally Unacceptable." (See the pdf file for the complete statement.)   Some controversies engage the peripheries of my imagination because I only perceive the people involved from some digitally-mediated distance.  Others engage me deeply because the life I have lived has connected me with women, men and children who touch the ragged edges of some power-wielding decision.   The experience of Lakota and Dakota people advocating for further scrutiny of the Dakota pipeline connects me with some Lakota companions who have shaped my life, kept me close in grief and despair, kept me company in laughter and teasing, in feasts and hunger and thirst.
This morning I looked for a strong poet who gives voice to native people.  It will not surprise readers of this blog that I returned to Joy Harjo's unforgettable invocation of a hard winter in prairie country not unlike the Dakota pipeline encampment.
Best to read the poem out loud, with pauses.
john sj
Today's Post  "Grace"
I think of Wind and her wild ways the year we had nothing to lose and lost it anyway
in the cursed country of the fox. We still talk about that winter, how the cold froze
imaginary buffalo on the stuffed horizon of snowbanks.
The haunting voices of the starved and mutilated broke fences, crashed our thermostat
dreams, and we couldn't stand it one more time.
So once again we lost a winter in stubborn memory, walked through cheap apartment
walls, skated through fields of ghosts into a town that never wanted us,
in the epic search for grace.
Like Coyote, like Rabbit, we could not contain our terror and clowned our way through a
season of false midnights.
We had to swallow that town with laughter, so it would go down easy as honey.
And one morning as the sun struggled to break ice, and our dreams had found us with
coffee and pancakes in a truck stop along Highway 80, we found grace.
I could say grace was a woman with time on her hands, or a white buffalo escaped from
memory. But in that dingy light it was a promise of balance.
We once again understood the talk of animals, and spring was lean and hungry with the
hope of children and corn.
I would like to say, with grace, we picked ourselves up and walked into the spring thaw.
We didn't; the next season was worse.
You went home to Leech Lake to work with the tribe and I went south.
And, Wind, I am still crazy.
I know there is something larger than the memory of a dispossessed people. We have seen it.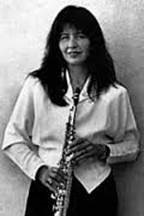 joy harjo  b. 1951
Jesuit Conference, Washington DC
February 22, 2017