Monday, December 10, 2018
Over the years on my birthday, Dec 10, 1939; I've noticed some dates — one birth – Emily Dickenson in 1830, 3 deaths, and the Nobel Peace Prize award today in Stockholm.
Here are three death anniversaries:
1910 – Red Cloud,   Lakota war leader; until Vietnam I think, the only war leader who formally defeated the U.S. military (signed a treaty of surrender;  later broken alas). Our Jesuit grade and high school on Pine Ridge takes its name from him: "Red Cloud Indian School."
1968 – Karl Barth,   one of the great Christian theologians of the 20th century  (from my Roman Catholic theological perspective, of the same theological stature as Karl Rahner).
1968 – Thomas Merton,   died while visiting Asia, it seems that he accidentally electrocuted himself while taking a bath: faulty wiring in an electric fan.   Merton has had the greatest influence on me of all these.  Think of his one paragraph prayer as a poem that would reward reading, with pauses, several times.
Have a blest day.
john sj
Today's Post
Thomas Merton "Thoughts in Solitude"
MY LORD GOD, I have no idea where I am going. I do not see the road ahead of me. I cannot know for certain where it will end. Nor do I really know myself, and the fact that I think I am following your will does not mean that I am actually doing so. But I believe that the desire to please you does in fact please you. And I hope I have that desire in all that I am doing. I hope that I will never do anything apart from that desire. And I know that if I do this you will lead me by the right road, though I may know nothing about it. Therefore I will trust you always though I may seem to be lost and in the shadow of death. I will not fear, for you are ever with me, and you will never leave me to face my perils alone.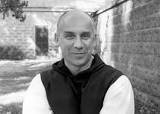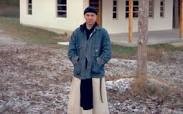 January 31, 1915 – December 10, 1968