May 22, 2019
"to keep his date with love"
Today, a little past mid May, during an iffy spring alive with teasing weather, feels like a good day to read W. H. Auden's puckish celebration of love's passion and tenderness around and through these fickle, unpredictable work days.   Sure, a little time to pause and read this poem out loud can do us all good.
Have a blest Wednesday
john sj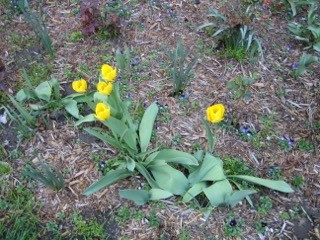 Detroit Mercy campus, April 22, 2006
Today's Post –  "Song"
The chimney sweepers
Wash their faces and forget to wash the neck;
The lighthouse keepers
Let the lamps go out and leave the ships to wreck;
The prosperous baker
Leaves the rolls in hundreds in the oven to burn;
The undertaker
Pins a small note on the coffin saying, "Wait till I return,
I've got a date with Love."
And deep-sea divers
Cut their boots off and come bubbling to the top,
And engine-drivers
Bring expresses in the tunnel to a stop;
The village rector
Dashes down the side-aisle half-way through a psalm;
The sanitary inspector
Runs off with the cover of the cesspool on his arm-
To keep his date with Love.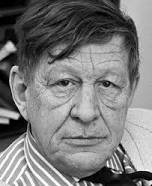 February 21, 1907 – September 29, 1973
Poem: "Song" by W.H. Auden, from As I Walk Out One Evening: Songs, Ballads, Lullabies, Limericks, and Other Light Verse. © Vintage Books. Reprinted with permission
p.s. A prayer;
Give me a grateful heart to live from
Attentive to savor the blessings received
Playful to expect your surprises
Trusting, to commit myself to Your commitment to me.
A teaching about prayer:
Ignatius suggests that every day I consider the inner "movements" of that day but that before I consider, I begin with gratitude for my life as it is now (not as it may become in my future).