Friday, August 9, 2019
This Friday recalls Friday May 31 – when the Poetry List went on summer break.   Together with last Monday's Mary Oliver voice, Thomas Merton opens week one with the same words with which he concluded last May: words of mysticism.
*****
***** *****
*****
***** *****
*****
***** *****
"For this last poem of the academic year, I looked back to May of 2015 for a strong poet's voice.  I found as short poem written by Thomas Merton.   In his later years, Merton's awareness of the power of mysticism kept on maturing.  More than many sacred writers, Merton dove deep into the secular west (Paris, London, New York);  into Eastern Mysticism's creative tension with Western mysticism;   into U.S. Trappist monastic living (i.e., Gethsemani Abby Kentucky) from his entrance on Dec 10, 1941 until his accidental death the same day and year that theologian Karl Barth died, Dec 10, 1968).
Mystics respect the poverty of human language. Words are not the author's property.  Words are not the reader's property either.  A poet's words invite you to find yourself somewhere — mysterious and alive.
Best to read the poem out loud, with pauses.
Back to a more regular rhythm this first week of August.
Have a blest summer.
john sj"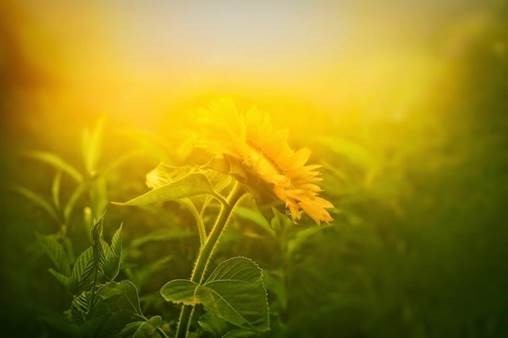 Today's Post – A Song to Nobody
A yellow flower
(Light and spirit)
Sings by itself
For nobody.
A golden spirit
(Light and emptiness)
Sings without a word
By itself.
Let no one touch this gentle sun
In whose dark eye
Someone is awake.
(No light, no gold, no name, no color
And no thought:
O, wide awake!)
A golden heaven
Sings by itself
A song to nobody.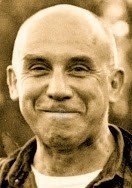 "There is no way of telling strangers they are all walking around shining like the sun."
Thomas Merton
https://en.wikipedia.org/wiki/Thomas_Merton
January 31, 1915 – December 10, 1968