Monday February 3
" . . . a sudden, sweet, almost painful love for my students."
On Monday mornings, I often begin by looking for a post in one or another books of poetry.   Some of the poets I have not met before.  Some read to my ears like the poet missed something.  I re-read and, sadly, come to the same conclusion.  But not very often.  Some stranger opens my ears to the day and to Monday's work week.  A few minutes ago, that happened again.
Who, I wonder, is Al Zolynas?  His poem, "Love in the Classroom" knocks me flat.  And invites me into a classroom in the middle of an assignment, into fear of a teacher's life, dulling the senses and blunting one's bravery.  But then, I stop, and the whole poem opens my ears to the courage of exploring ordinary fears, that attend a teacher's life.  Courage and fear will be at work all over this Monday campus at Six Mile and Livernois, on Jefferson at the Law School, on M L King Blvd at the Dental School: this week, and next, and next again.
A university is not only faculty.  All around the place people begin to suck it up and focus on the tasks that will shape the day, committed to ordinary courage and ordinary fears.  But this Monday Al Zolynas pays tribute to teachers as they teach, and to their students.  Beauty all around while we wait through our winter season.  Six or seven more weeks and spring will open the daffodils and remind us of beauty and wonder and courage.
Best to read the poet out loud, with pauses.
Have a blest February.
john sj
p.s.      Sr. Bette Moslander, C.S.J, a giant of a woman, died in February 2015 in her Kansas home.  I think she was in her 90s.  I know, from my own experience and that of many others, that her wisdom ran deep; its bite and edge softened by her kindness and her amazing wit.  A loss for many Sisters of St. Joseph and an uncounted number of other women and men.
Today's Post  "Love in the Classroom"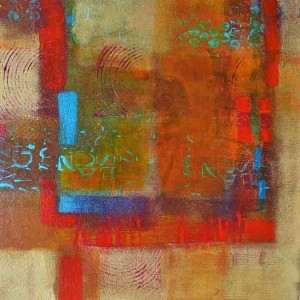 — for my students
Afternoon. Across the garden, in Green Hall,
someone begins playing the old piano—
a spontaneous piece, amateurish and alive,
full of a simple, joyful melody.
The music floats among us in the classroom.
I stand in front of my students
telling them about sentence fragments.
I ask them to find the ten fragments
in the twenty-one-sentence paragraph on page forty-five.
They've come from all parts
of the world—Iran, Micronesia, Africa,
Japan, China, even Los Angeles—and they're still
eager to please me. It's less than half
way through the quarter.
They bend over their books and begin.
Hamid's lips move as he follows
the tortuous labyrinth of English syntax.
Yoshie sits erect, perfect in her pale make-up,
legs crossed, quick pulse minutely jerking her right foot. Tony,
from an island in the South Pacific, sprawls
limp and relaxed in his desk.
The melody floats around and through us
in the room, broken here and there, fragmented,
re-started. It feels Mideastern, but
it could be jazz, or the blues—it could be
anything from anywhere.
I sit down on my desk to wait,
and it hits me from nowhere—a sudden,
sweet, almost painful love for my students.
"Nevermind," I want to cry out.
"It doesn't matter about fragments.
Finding them or not. Everything's
a fragment and everything's not a fragment.
Listen to the music, how fragmented,
how whole, how we can't separate the music
from the sun falling on its knees on all the greenness,
from this moment, how this moment
contains all the fragments of yesterday
and everything we'll ever know of tomorrow!"
Instead, I keep a coward's silence.
The music stops abruptly;
they finish their work,
and we go through the right answers,
which is to say
we separate the fragments from the whole.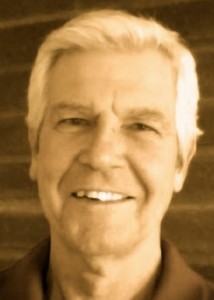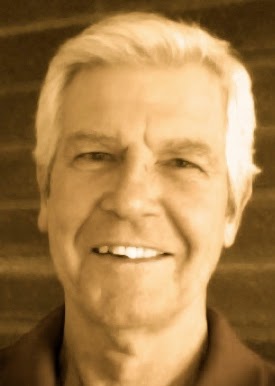 "Love in the Classroom" by Al Zolynas. Text as published in Under Ideal Conditions: Poems  (Laterthanever Press, 1994; no bookseller link available). © Al Zolynas.
Reprinted by permission of the poet.   http://www.russian-globe.com/N46/Zolynas.About.htm
Art credit: "Open Window," acrylic on canvas, abstract painting by Filomena De Andrade Booth.