Aug 28 – learning to be welcomed
The large bulletin board on our second floor, next to the copier, the fax, our snail-mail boxes, and the car keys, creates a public space for the 18 Jesuits who live here to stop and see what one or another of us has pinned as a new message wanting our attention.   In that public space, we read messages of overwhelming violences swirling in the world — floods and hurricanes and fires leaping past the tools and energies of the people fighting to contain them,  out of scale weather, with its out of scale violence, seems to echo out of scale anger and fear in public voices.  We live in exhausting times.
The national conversation about immigrants in the U.S.  is fraught with competing languages — "immigrants," "refugees," "criminals."  Pope Francis has used the public voice that follows him wherever he goes in the world to call attention to the women and men who have had to leave their home places – –  where they had learned to create a home for raising their children, a place to cook for one another, a place to sleep safely.  Francis repeatedly calls attention to the appalling numbers of people who have been forced to wander the roads of the world without the securities of what is called "home," (a common estimate runs to 60,000,000); Francis compares them to Joseph, Mary, and their child when they fled soldiers seeking to kill them.
His more disturbing challenge, perhaps, is the call to pay attention, to risk the knowledge of these people seeking a home.  On a day in last August, my Jesuit brother Tom Florek let us know of a gathering in our Fitness Center, a next step in "Strangers No Longer,"  (i.e. gatherings of immigrants with native-born citizens who try to get better at being welcomed by people other than oneself).  The Pope does not ignore the dangers that immigrant travelers risk when they have lost their place of cooking, welcoming, sleeping and playing.
Have a blest weekend,
john st sj
Today's Post:  "what they did yesterday afternoon"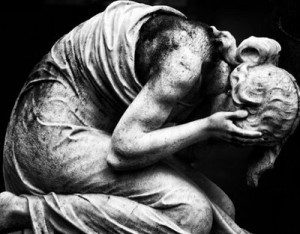 they set my aunts house on fire
i cried the way women on tv do
folding at the middle
like a five pound note.
i called the boy who use to love me
tried to 'okay' my voice
i said hello
he said warsan, what's wrong, what's happened?
i've been praying,
and these are what my prayers look like;
dear god
i come from two countries
one is thirsty
the other is on fire
both need water.
later that night
i held an atlas in my lap
ran my fingers across the whole world
and whispered
where does it hurt?
it answered
everywhere
everywhere
everywhere.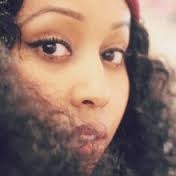 Warsan Shire
                                         1988-
https://en.wikipedia.org/wiki/Warsan_Shire