In this lovely contemplative place some 60 miles north of Motown, I am finding nourishment in an A+ fitness center,  consistent attention to metrics like blood sugar and a mix of prescription meds,  early morning prayer attention to my newest-bound prayer journal while the dining room is still quiet.  Jesuits, like monks of St. Benedict learn to notice subtle realities in the world around them.  Perhaps that's why this Warsan Shire compelling poem keeps pulling my coat recently, asking me to notice the c. 60,000,000 displaced human beings walking the roads of the world, driven from their own home places.
I lifted this from an Advent season 7 years ago.   Perhaps Warsan Shires perceptive language will disturb and bless you as it has me this lovely morning, the last day of March.  Have a blest mid-week day.
john sj
Taken from Work Day Post December 4, 2015
Somali-British poet Warsan Shire's poem evokes intimacy — a crying child lucky enough to have a mom or a dad hold her or him, whispering "where does it hurt?"  Shire enters that moment and opens it out into the wide world and a time marked by brutal absolute convictions that demonize those with whom one differs.  Columnist Omir Safi turned to Shire's poem while reeling with shock after the Paris massacre in December 2015.
"I watched the outpouring of grief from all over the world, including most of my Muslim friends. I saw hundreds of Facebook profiles being changed to the French flag-themed profile pictures, and thousands of #prayerforParis and #Prayers4Paris tweets.  I also saw, as I knew would come, wounded cries of the heart from friends in Beirut wondering why their own atrocity (43 dead) just one day before — also at the hands of ISIS — had not received any such similar outpouring of grief; friends from Pakistan wondering why there was no option to "check in as safe" during their experiences with violent attacks; friends from Central African Republic wondering why their dead — in the thousands — are the subject of no one's global solidarity."
Today's Post:  "what they did yesterday afternoon"
by warsan shire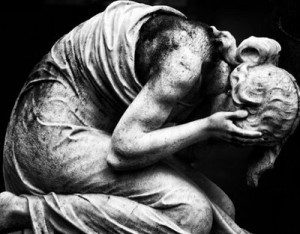 they set my aunts house on fire
i cried the way women on tv do
folding at the middle
like a five pound note.
i called the boy who use to love me
tried to 'okay' my voice
i said hello
he said warsan, what's wrong, what's happened?
i've been praying,
and these are what my prayers look like;
dear god
i come from two countries
one is thirsty
the other is on fire
both need water.
later that night
i held an atlas in my lap
ran my fingers across the whole world
and whispered
where does it hurt?
it answered
everywhere
everywhere
everywhere.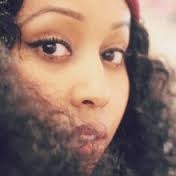 Warsan Shire
posted November 16 2015  on Amber J Kaiser (http://amberjkeyser.com/2015/11/warsan-shire/)
(Somali: Warsan Shire, Arabic: ورسان شرى‎‎, born 1 August 1988)
is a London–based- Somali writer, poet, editor and teacher.[1]  (https://en.wikipedia.org/wiki/Warsan_Shire)