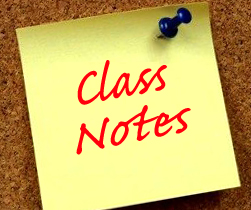 Have you recently been promoted, honored or published? Have you switched employers or career paths? Share the news with fellow Detroit Mercy alumni, parents, friends, faculty and staff. See the Fall 2018 Spiritus for the most recent list. This page will be updated again beginning Oct. 1.
Send your Class Notes to alumni@udmercy.edu.
1970s
Nathaniel R. Patray '77 has been named governor of the Central Bank of Liberia.
1990s
Diane Hackman '93 received the American Association of Nurse Anesthetists Clinical Instructor of the Year Award presented to an individual who has made a significant contribution to the teaching of nurse anesthesia students in the clinical area.