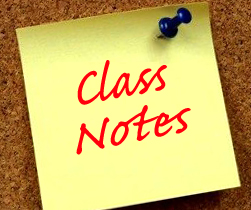 Have you recently been promoted, honored or published? Have you switched employers or career paths? Share the news with fellow Detroit Mercy alumni, parents, friends, faculty and staff.
We will be updating this page soon. Look for the most recent listings in Spiritus. Send your Class Notes to alumni@udmercy.edu.
1970s
Maura Corrigan '73 has been named to Michigan Lawyers Weekly's inaugural Hall of Fame Class of 2019. The former chief justice of the Michigan Supreme Court is now Of Counsel to the Detroit office of Butzel Long.
Merrill Lynch financial advisor Frank Migliazzo '79 was named to the Financial Times' FT 400 Top Financial Advisors list.
1980s
Michael S. Bogren '82 was elected chairman of Plunkett Cooney, one of the Midwest's oldest and largest law firms. He is managing partner of the firm's Kalamazoo, Mich., office.
Zenjell (Beard) Brown '85 was awarded the Geraldine Bledsoe Ford Award by the Women Lawyers Association of Michigan for her work in diversity and inclusion.
Rita L. Facchini '88 has been appointed senior vice president of Mi Bank in Bloomfield Hills, Mich.
Lenora Hardy-Foster '88, '96  has been named to Crain's Detroit Business prestigious Health Care Heroes list for 2019 for her efforts in expanding autism programming at the Judson Center, where she is CEO and president.
Robert Kret '84 is the new CEO of the Connecticut Historical Society, a Smithsonian affiliate. He will be overseeing the organization's museum, library and Edgar F. Waterman Research Center in Hartford, Conn.
Pamela (Sparks) Linton '87, '08 was named ofne of Crain's Detroit Business' Notable Women in Business for her role in re-establishing Schoolcraft College's Apprenticeship Program.
Leo Valentino Mendez Jr. '88 joined Olympia Development of Michigan as vice president of design.
Matthew J. Stanczyk '86 has been elected to the board of directors at the Michigan-based law firm Plunkett Cooney. He serves at the firm's product liability practice group leader.
Robert D. Wilkins '88 was appointed to a two-year term on the newly created Sandoval County (N.M.) Ethics Board. He will serve as board chair this year.
Crain's Detroit Business named Michele A. Williams '85 a Notable Woman in Human Resources. She is the executive director of the Rochester Hills, Mich.-based Leadership Resources Consulting.
1990s
Michigan Gov. Gretchen Whitmer reappointed Kyle R. Dufrane '98 to the Michigan Military Appeals Tribunal. He is with Dykema's Financial Services Litigation Practice Group in the firm's Detroit office.
Douglas E. Jahner '98 has been named business banking relationship manager of the Tennessee-based First Farmers & Merchants Bank.
Stephen C. Ruschak '92 has been named CEO of the Southfield, Mich.-based insurance corporation The Guarantee Company of North America and The Guarantee Company of North America USA, where he has been president since 2009.
Lisa Wittmer '91 has joined VenatoRX Pharmaceuticals, a Pennsylvania-based private pharmaceutical company. She will oversee nonclinical and clinical development and global regulartory affairs.
2000s
Myra Ebarb '05 was named one of Crain Detroit Business' 2019 Notable Women in Human Resources. She is director of People and Perks for Sachse Corp., a Detroit-based construction company.
Bernard J. Fuhs '03, '06 has been elected to serve on Butzel Long's board of directors.
2010s
Spencer T. Jaskiewicz '14, '15 was recently promoted to associate of Stanec's Detroit Studio, where he had been a project architect.
John F. Keep '18 was recently named a marketing content specialist at Jomar Valve, a Warren, Mich.-based manufacturing firm.
Fr. Adam Nowak '13 graduated summa cum laude from Sacred Heart Major Seminary with a masters of divinity degree and cum laude from the Pontifical University of St. Thomas in Rome with a bachelor's degree in sacred theology. Fr. Nowak was ordained a Roman Catholic priest for the Archdiocese of Detroit on June 8, 2019.
Alexander Reuter '15 has joined the Detroit-based law firm of Dalton and Tomich PLC specializing in religious land use and zoning law.
Michigan Gov. Gretchen Whitmer has named Kristina Robinson '10 to fill an open seat on the bench in Detroit's 36th District Court.