Saturday December 20
2nd shortest daylight of the year.  Check out how low the sun is in the sky,  amazing angles of light through windows because of that.
Blessings on your weekend.
john sj
Dec 20 – 4th Antiphon   O Clavis David – O Key of David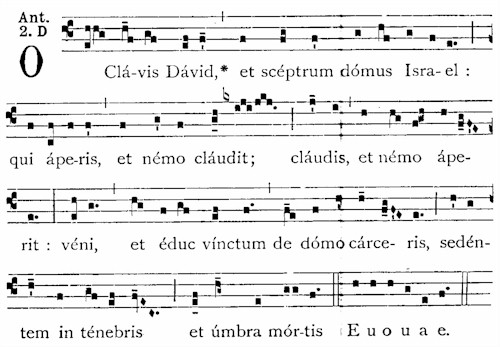 Today's Post:  "O Key of David"
To listen to the Antiphon sung in Gregorian Chant  —> https://www.youtube.com/watch?v=vbdwoydPktQ
December 20: O Key of David
O Clavis David
Even in the darkness where I sit
And huddle in the midst of misery
I can remember freedom, but forget
That every lock must answer to a key,
That each dark clasp, sharp and intricate,
Must find a counter-clasp to meet its guard,
Particular, exact and intimate,
The clutch and catch that meshes with its ward.
I cry out for the key I threw away
That turned and over turned with certain touch
And with the lovely lifting of a latch
Opened my darkness to the light of day.
O come again, come quickly, set me free
Cut to the quick to fit, the master key.
~Malcolm Guite
http://malcolmguite.wordpress.com/