Wednesday April 29
"April and May mark the start of the walleye spawn. An estimated 10 million walleye (sander vitreus, if you know your dead languages) migrate from Lake Erie in search of the shallow rocky bed common along the shipping channel of the Detroit River. Here, these tasty fish lay their eggs.   The spring run draws thousands of fishermen, or anglers, to the 24-nautical mile straight."   Crain's Detroit News, April 29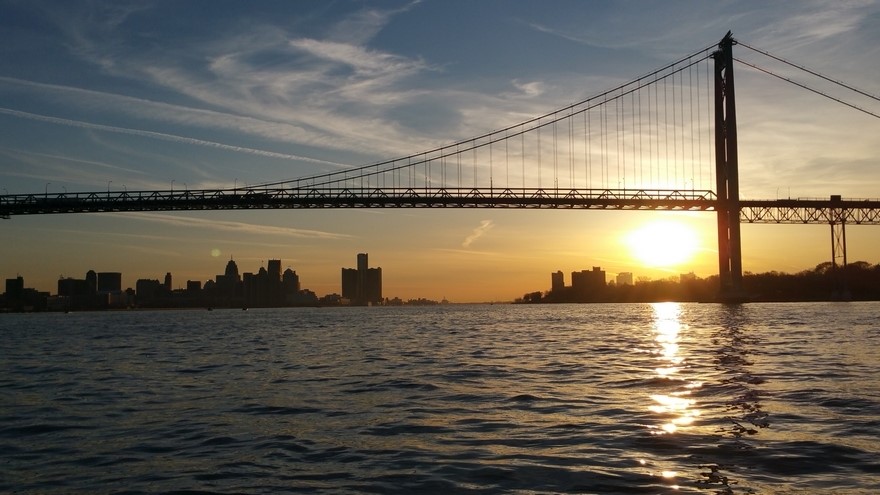 All around us, here in the middle of Detroit, lives abound and follow rhythms older than Detroit's 312 years, waiting to add drama and texture to the press of our duties and strategies.  Fisher men and women know about the vast spring Walleye spawn; good news about the river that it hosts these millions, a sign of water health.
Today's poet, Mary Oliver, knows that other startling living beings will send us a blessing if we pause to notice.
Read out loud if you can, pause here and there.
Have a good day.
john sj
Today's Post  The Lark
And I have seen,
At dawn,
The lark
Spin out of the long grass
And into the pink air—
Its wings,
Which are neither wide
Nor overstrong,
Fluttering—
The pectorals
Ploughing and flashing
For nothing but altitude—
And the song
Bursting
All the while
From the red throat.
And then he descends,
And is sorry.
His little head hangs,
And he pants for breath
For a few moments
Among the hoops of the grass,
Which are crisp and dry,
Where most of his living is done—
And then something summons him again
And up he goes,
His shoulders working,
His whole body almost collapsing and floating
To the edges of the world.
We are reconciled, I think,
To too much.
Better to be a bird, like this one—
An ornament of the eternal.
As he came down once, to the nest of the grass,
"Squander the day, but save the soul,"
I heard him say.
in  What Do We Know (2002)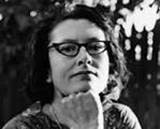 Mary Oliver  September 1935 –