Monday, August 31  –  "  . . .  How big is my heart, I wonder?"
I'd looked at two or three poems before this one ran into me.  Bam!  So precise, so demanding.   When this poem met me, it was 5:41 on Sunday evening.  At times, when looking for a Monday poem, some poet I'd never met just flattens me.
Perhaps Dan Gerber will flatten you too, as you turn into the first teaching week of this new academic year.    Today, like every day, the university welcomes us into what we do.   Perhaps it strikes us more on the McNichols campus when classes begin for another year.    Like the poet today, the university calls out students to pay attention to horrors and to improbable, graceful beauty.  Calls out everyone who works here.  Stretches to send its collective voice out into the city and even into the wide world.
Dan Gerber is a hard read.  Best to read "Seventieth Birthday" out loud, with pauses.   Or perhaps even better to click on the link below the poem and listen to the poet read it to you.   Or both.
Have a blest week.
john sj
Today's post:  "ON MY SEVENTIETH BIRTHDAY"  Dan Gerber
Let everything happen to you:
beauty and terror.
Only press on: no feeling is final.
—Rilke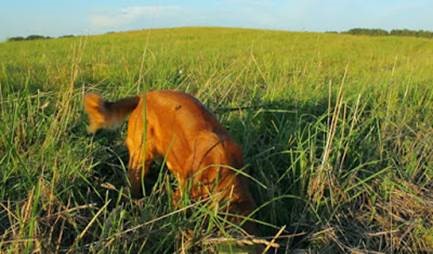 I read that tens of thousands of people
have drowned in Bangladesh
and that a million more
may die from isolation, hunger, cholera,
and its sisters, thirst and loneliness.
*****
This morning in our lime tree,
I noticed a bee
dusting a single new bud,
just now beginning to bloom,
while all the other branches were sagging
with heavy green fruit.
*****
I read that in Moscow
every man, woman, child, and dog
is inhaling eight packs of cigarettes a day—
or its equivalent in smoke—
from the fires raging over the steppes.
*****
I saw the god of storms
take the shape of a tree,
bowing to the desert
with her back to the sea.
*****
I saw on television,
a woman in Iran buried up to her breasts,
then wrapped in light gauze
(to protect the spectators),
weeping in terror and pleading for her life
while someone at the edge of the circle
of men dressed in black
picked up the first baseball-sized rock
from the hayrick-sized pile,
to hurl at her eyes, nose, mouth,
ears, throat, breasts, and shoulders.
*****
How big is my heart, I wonder?
How will it encompass these men dressed in black?
*****
Now the fog drifts in over the passes,
screening the peaks into half-tones.
And then into no tones at all.
*****
These goats with names,
with eyes that make you wonder,
these goats
who will be slaughtered today.
Why these goats?
*****
There are reasons,
but they are human reasons.
*****
I listened while my friend
spoke through his grief for his son,
shot to death in a pizza shop he managed
in Nashville
after emptying the safe
for a desperate young man with a gun—
who my friend told me he'd forgiven—
spoke of consolation through his tears,
the spirit of his son still with him, he said.
The spirit of his son still with him.
*****
Oak tree,
joy of my eye
that reaches in so many directions—
Are the birds that fly from your branches
closer to heaven?
*****
The moon
shimmering on the surface of the pond,
its rippling reflected in your eyes,
of which you are no more aware
than the wind, just passing through this oak,
of the acorns still bobbing.
*****
The mountains, resolute now
in fading light.
With her nose deep in the late-summer grass,
my dog calls up a new story.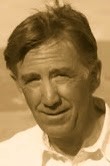 "On My Seventieth Birthday" by Dan Gerber. Text as published in Sailing Through Cassiopeia (Copper Canyon Press, 2013).
Hear the poet read his poem here.
Gerber received a Bachelor of Arts degree in English from Michigan State University in 1962. He was the co-founder, with Jim Harrison, of the literary magazine Sumac.[2] As part of his journalist profession, Gerber made extensive travels, primarily to Africa. He has served as writer-in-residence at Michigan State University and Grand Valley State University.[3] Gerber currently lives in Santa Ynez Valley, California with his wife.[4]
Gerber's literary works have been recognized and highlighted at Michigan State University in their Michigan Writers Series.[5]His work has appeared in Narrative Magazine.[6] His most recent book of poetry, Sailing through Cassiopeia[7] was published in 2012 by Copper Canyon Press.