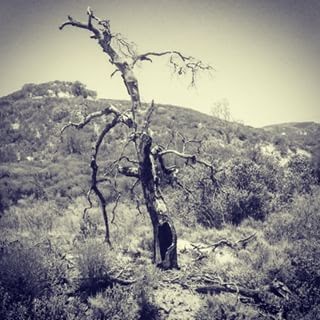 "God never made an ugly landscape.
All that the sun shines on is beautiful, so long as it is wild."
~John Muir
Wednesday, September 9
Classes are no longer just beginning.  Students and faculty have begun to settle, be glad for successes, put up with failures.  Sometimes the rhythm of ordinary work looks to be mostly routine.   Only occasionally does a student, or a teacher, recognize the power of what they try to do each day.  When I taught lots of students, there would be moments, rare, when all the little sounds of random body movements all stop at the same time.  When that kind of stillness occurred, better said: when I noticed that kind of stillness, I would be filled with awe.  An entire group in a class room all stopped random noise to listen intently.
Sometimes I would understand what we were discussing that opened the stillness collectively; sometimes I would not understand.   Either way, the sheer beauty of that group of human beings took my breath away.
That's what Tom Hennen's provocative "Love for other things" stirs in my memories.  What can surprise and quiet me?  There's a good question for the middle of an ordinary work week, no?
Have a good day.   Best to read the poem out loud, with pauses.
john st sj
Today's Post:   Tom Hennen: "Love for Other Things"
It's easy to love a deer
But try to care about bugs and scrawny trees
Love the puddle of lukewarm water
From last week's rain.
Leave the mountains alone for now.
Also the clear lakes surrounded by pines.
People are lined up to admire them.
Get close to the things that slide away in the dark.
Be grateful even for the boredom
That sometimes seems to involve the whole world.
Think of the frost
That will crack our bones eventually.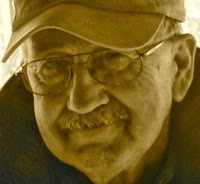 Tom Hennen's short bio (https://en.wikipedia.org/wiki/Tom_Hennen) makes this poem look like a perfect poem for Labor Day week. Even though I hadn't read the wiki article until after I wrote the post.
Tom Hennen (born 1942, Morris, Minnesota) is an American poet. He grew up on a farm and began work in 1965 as a letterpress and offset printer. Switching careers, he then worked for the Minnesota Department of Natural Resources wildlife section in the 1970s and later as a wildlife technician at the Sand Lake National Wildlife Refuge in South Dakota. He is now retired.
In 1972 he helped found the Minnesota Writers' Publishing House (MWPH), a publishing cooperative, backed by Robert and Carol Bly, established to highlight Midwestern literature. For many years, Hennen operated the MWPH press in his garage.
"Love for Other Things" by Tom Hennen. Text as published in Darkness Sticks to Everything: Collected and New Poems (Copper Canyon Press, 2013).