Famed author Ta-Nehisi Coates to speak Tuesday in Detroit
Julie Hinds, Detroit Free Press Pop Culture Critic
Published 6:49 p.m. ET April 3, 2017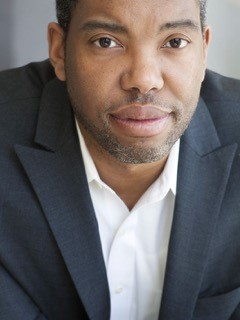 Like a literary superhero, Ta-Nehisi Coates is able to leap the huge stylistic divide between the intellectual commentary and mass-market comic books in a single bound.
He won a National Book Award in 2015 for "Between the World and Me," a best seller called "required reading" by Toni Morrison. He's the recipient of a MacArthur genius grant, and he's  the man called "the single best writer on the subject of race in the United States" by the New York Observer.
Last year, the new "Black Panther" comics series he wrote was an immediate hit. The first issue sold a whopping 300,000 copies. The director of the upcoming "Black Panther" movie, Ryan Coogler, has said he has been influences by the vivid writing of Coates.
You can see Coates in person when the acclaimed author appears at 6:30 p.m. Tuesday at the University of Detroit Mercy. He will be speaking at an event sponsored by several offices of the college, Blac Detroit magazine and the Michigan Chronicle.
The visit came about through the friendship between Coates and Roy Finkenbine, a UDM history professor. Coates, a national correspondent for Atlantic magazine, phoned Finkenbine while he was researching a 2014 article that became the George Polk Award-winning essay  "The Case for Reparations."
In the piece, Coates wound up citing Finkenbine, who specializes in the topics of slavery, abolition, the Civil War and the Underground Railroad and also chairs the Michigan Freedom Trail Commission.
The two men have stayed in touch and corresponded by phone and e-mail. This week will be the first time they meet in person.
Finkenbine describes the Coates appearance as a signature occasion for the college. "The last time we probably had somebody of this intellectual importance speaking in Calihan Hall was Robert Frost in 1962. It doesn't come along that often. It's a once-in-a-lifetime opportunity; take advantage of it," he said in a UDM story on the event.
In a Monday interview with the Free Press, Finkenbine said, "(Coates) has been talked about, and I certainly agree with that, (as) the most original and important thinker on race today in America. He's not only increasingly well-known, but I think he's provoking a lot of Americans … to think more deeply and talk about the issue of race."
UDM had a "phenomenal student and faculty conversation" last week spurred by "Between the World and Me," according to Finkenbine. The standing-room-only gathering held in advance of the Coates appearance is part of discussions that will continue after Tuesday's lecture, according to Finkenbine.
The book "Between the World and Me" (which is also the title of Coates' UDM talk) is written as a letter to the author's teen son. It has been described as his precise, multilayered, bracingly honest thoughts on what it means to be black in America.
Coates continues to have an impact with his work for Atlantic. His January/February issue story, "My President Was Black," explored the the meaning of President Barack Obama's time in office. It generated buzz in cultural circles and on TV when Coates was a guest on NBC's "Late Night with Seth Meyers."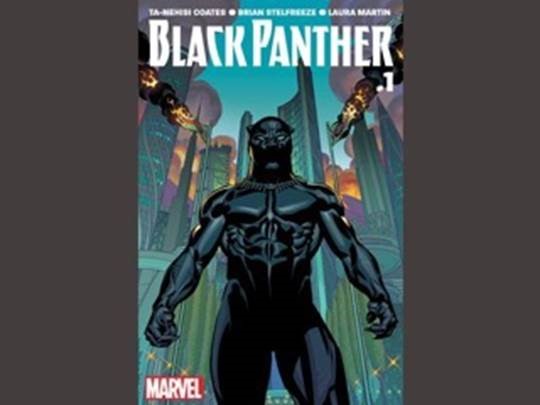 This image released by Marvel Comics shows the cover of the "Black Panther," by Ta-Nehisi Coates. Coates' lifelong love of comic books made him jump at the chance to write Marvel's Black Panther, one of the first comic books heroes of color. His 11-book series is currently on sale. (Marvel Comics via AP) (Photo: AP)
Debuting this month is Coates' latest project for Marvel, "Black Panther & the Crew," which follows Black Panther, the king of a fictional African nation called Wakanda, and a team of black superheroes. Coates is cowriting the series with poet Yona Harvey.
Coates told the New York Times that he wants his work to be seen in some ways as a cohesive whole. "What I want people to feel ultimately is that this is part of the entire oeuvre that I put together. I don't want it to be 'Ta-Nehisi Coates just took a break and did comics.' It is not a break for me."
The "Black Panther" movie slated for 2018 isn't being written by Coates, but its director, Ryan Coogler ("Creed"), told vulture.com that Coates' interpretation of Black Panther has influenced his image of the character and work on the new comic book series.  The film will star Chadwick Boseman in the title role and Lupita Nyong'o, Michael B. Jordan and Danai Gurira.
Coates often gets attention for the difficult issues he addresses. In March, at a Harvard conference called Universities and Slavery: Bound By History, he  drew a warm reception with his thoughts on how colleges must approach their own legacy with slavery.
"I think every single one of these universities needs to make reparations," Coates said according to the Huffington Post. "I don't know how you conduct research that shows that your very existence is rooted in a great crime, and just say well, shrug — and maybe at best say 'I'm sorry'— and you walk away."
What will Coates talk about  in Detroit? Something that should and will pack an auditorium, it's safe to say.
Contact Julie Hinds: 313-222-6427 or jhinds@freepress.com.
Ta-Nehisi Coates
6:30 p.m. Tue. (doors at 5 p.m.)
University of Detroit Mercy
Calihan Hall, McNichols Campus