Monday March 5, 2018
For some reason, Mary Oliver has not visited this post in a while.  This morning, I found her writing alive on the doorstep and looked for language from her that is new to me.  Good stuff too, for this morning when my campus settles into Spring Break (less traffic on the Mc Nichols campus;  some daring adventures we call ASB, Alternative Spring Break, in some places that might welcome students and student-mentors.   "Come and spend some time with us,"  the places say;   "risk meeting people who are new to you,  risk imagining people older than you,  younger than you,  more wounded than you?"  Perhaps not; there are lots of wounds to go around but perhaps people whose wounds smell different.
Alternative Spring Break can become a bed of stories that surprise you, and when you return to the McNichol's campus next week, you can surprise some of us who've been here prepping for the last weeks of Term 2.
Here's what I found in Mary O's 2016 book, Upstream.   Reading it out loud offers some of Mary O's own surprises.
Have a blest week.
john st sj
Today's Post
"In the winter I am writing about, there was much darkness. Darkness of nature, darkness of event, darkness of the spirit. The sprawling darkness of not knowing.
We speak of the light of reason. I would speak here of the darkness of the world, and the light of———. But I don't know what to call it. Maybe hope. Maybe faith, but not a shaped faith—only, say, a gesture, or a continuum of gestures. But probably it is closer to hope, that is more active, and far messier than faith must be. Faith, as I imagine it, is tensile, and cool, and has no need of words. Hope, I know, is a fighter and a screamer."
From Upstream:
Selected essays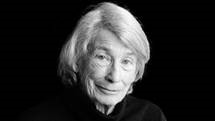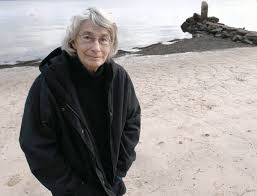 Mary Oliver b. September 10, 1935
https://en.wikipedia.org/wiki/Mary_Oliver