Friday,  January 25, 2019
I am participating in our regular January Board of Trustees meeting so I stepped back to the same date, January 25, 2017.
one of my favorite poems ever.
Have a blest weekend,
john sj
Wednesday  January 25
Gray days lined up one after another,  not as tough as Sunday's dense fog you couldn't see through even a little,  not as tough as serious deep ice/snow in Maine  . . .  but the gray lineup can get wearing too.  On our three campuses, the pulse and bloodstream of learning and teaching has pretty much hit stride for what we call "Winter Term."   Final exams live off in the distance, and when they arrive, so will the flowering trees and tulips.
Today seems like a good day to read W. H. Auden's puckish celebration of the flow of love's tenderness and passion around and through the work commitments we try to accomplish any given day.
A very cool poem, worth reading out loud, with pauses.
Have a blest day
john sj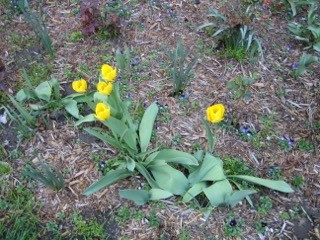 April 22, 2006,  Detroit Mercy campus
Today's Post –  "Song"
The chimney sweepers
Wash their faces and forget to wash the neck;
The lighthouse keepers
Let the lamps go out and leave the ships to wreck;
The prosperous baker
Leaves the rolls in hundreds in the oven to burn;
The undertaker
Pins a small note on the coffin saying, "Wait till I return,
I've got a date with Love."
And deep-sea divers
Cut their boots off and come bubbling to the top,
And engine-drivers
Bring expresses in the tunnel to a stop;
The village rector
Dashes down the side-aisle half-way through a psalm;
The sanitary inspector
Runs off with the cover of the cesspool on his arm-
To keep his date with Love.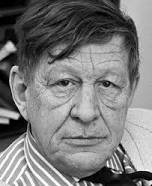 February 21, 1907 – September 29, 1973
Poem: "Song" by W.H. Auden, from As I Walk Out One Evening: Songs, Ballads, Lullabies, Limericks, and Other Light Verse. © Vintage Books. Reprinted with permission.