Friday morning Pre-note:   We sent this post yesterday at 11:21 a.m. as you will see it just below.  It didn't go through despite multiple tries.  We could not engineer a fix until late last night.  In the meantime, the Tigers, especially a crew of very young players, won again, another strong pitching effort . . . and a few even hit the ball to good effect.   So we are being treated to an improbable early start (https://www.freep.com/story/sports/mlb/tigers/2019/04/04/detroit-tigers-opening-day-win/3370714002/).
Hope springs eternal.    Have a blest weekend.   Gray today,  some sun + high of 64° tomorrow.   Sweet!    Have a blest weekend.
john sj
Thursday, April 4
Opening Day in Motown = Ernie Harwell and The Song of Solomon.
For me, Opening Day in Detroit brings the turn from winter to spring into focus.   Better even, perhaps, than a 20 inch blizzard,  well . . .  maybe they are even sources of beauty and joy for me.     Can't say how good it feels to listen to Ernie Harwell.  Here he is on a YouTube clip and in print from The Song of Solomon.
https://sites.udmercy.edu/poetry/2017/04/07/april-7-opening-day-at-the-ball-park-ernie-harwell/
For, lo, the winter is past,
The rain is over and gone;
The flowers appear on the earth;
The time of the singing of birds is come,
And the voice of the turtle is heard in our land.
Song of Solomon
https://www.youtube.com/watch?v=GGbwTyK-OIs
Read on Tigers Opening Day for decades by Ernie Harwell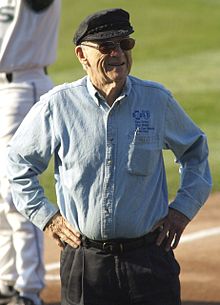 January 25, 1918 – May 4, 2010
https://en.wikipedia.org/wiki/Ernie_Harwell
Ernie, lots of us miss you.  jstsj