Amazing things are happening! Detroit Mercy has partnered with Wayne State University School of Pharmacy to create a BS-Biology and BA-Chemistry 7-Year Pharm D program!
"Pharmacist really are the most accessible healthcare providers. You can just walk into a pharmacy and speak to a pharmacist right away. No appointment required, there's no cost to it."

"The role of Pharmacist and direct patient care is expected to keep growing."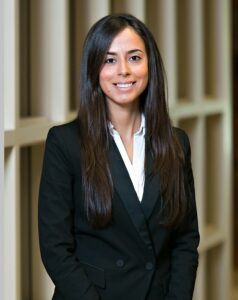 Jozy Hayek-Academic Services Officer for Pharmacy at Wayne State University sat down for a 3-question interview to discuss the field of Pharmacy and the new articulation agreement between Detroit Mercy and Wayne State!
"I definitely recommend that students take advantage of the new articulation agreement because it was created to assist Detroit Mercy students who are interested in applying for the pharmacy program at Wayne State. The agreement provides a plan for students to complete pre-requisite courses at Detroit Mercy and then apply to Wayne State Pharmacy Program. They can complete a Bachelor's at Detroit Mercy and a PharmD from Wayne State in 7 years total instead of 8.
(Titan resource) Recommended Course Sequence BA Chemistry PHARM D 7 Year Pharmacy Program with WSU
(Titan Resource) Recommended Course Sequence BS Biology PHARM D 7 Year Pharmacy Program with WSU
Jozy discussed the Academic and Non-Academic Requirements for the PharmD program. What is exciting to know is that the PCAT is ONLY required for those students who have under a 3.0 Pre-requisite GPA! This is amazing news Titans!!!
Deadline for applying for the Pharm D program at Wayne State have been extended for Fall 2021 from November to January 4. 
Jozy Hayek-Academic Services Officer for Pharmacy, Wayne State University
If you are in need of pre-health advising and plan to be a University of Detroit Mercy student then schedule an appointment with Carmen Gamlin via https://calendly.com/prehealthadvisor