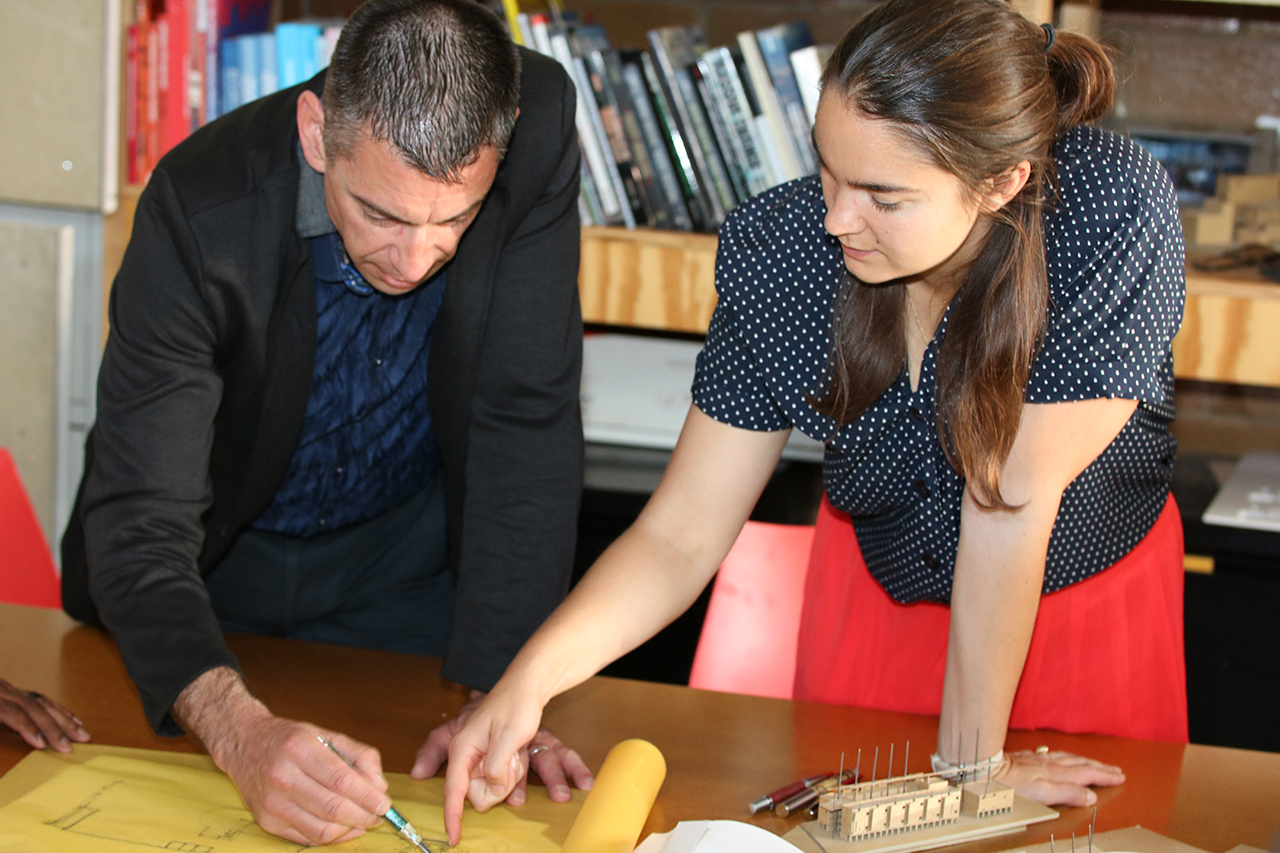 The national reputation of Detroit Mercy's Detroit Collaborative Design Center (DCDC) is on the rise.
Thanks to a grant by the Kresge Foundation's American Cities Practice, the DCDC is advising community development and economic engine groups in Memphis, Tenn., and Milwaukee, Wisc.
Both cities are developing reports and community development plans similar to the plan Detroit Future City produced, which was informed by DCDC Executive Director Dan Pieta's civic engagement efforts in 2012. Detroit Future City is a decision-making framework for the city of Detroit, which incorporates economic growth, land use, city systems, neighborhoods and land and building assets.
"We seek to inspire and help build the capacities of the nonprofit, government community and foundation communities to deliver on this kind of work and include many people and constituencies as possible to be a part of community revitalization planning processes," Pitera said.
The Kresge Foundation recommended that civic leaders in Memphis and Milwaukee consult with the DCDC as part of their initial planning efforts.
Kresge Foundation Senior Fellow Carol Coletta connected leaders in Memphis with staff at the DCDC, whereas leaders in Milwaukee were inspired by a peer-to-peer visit to Detroit. The Kresge Foundation then granted both cities with the support to work with the DCDC to advise how to design and implement community revitalization and engagement plans.
"The idea is to engage as many people as possible to develop a framework for how they will move forward," Pitera said. "Some people say master plan, usually when you think of 'master plan,' you're thinking of policies and only physical development. All the three cities, with Detroit being one of them, are looking beyond just the physical development, like what economic growth is key, how do we think about our city systems and so on."
Pitera points out that the DCDC won't be taking on any of the work in the projects in Memphis and Milwaukee; the DCDC is simply there to advise. One of the reasons Pitera chooses to operate that way is that he believes the stakeholders in each city know their city better than he ever could.
"You live in a community — I could never come in and tell you what it's like to live in your community. It's your expertise," Pitera said. "One of the tactics that worked really well in Milwaukee, and would probably work well in Detroit, was a series of happy hours to engage people. One of our goals was to help bring people out who wouldn't typically come to what they consider a boring community meeting. We're trying to move away from community meetings with our tactics.
"Those happy hours have become quite successful in Milwaukee. That wasn't our idea, that was their idea. We're trying to build their capacity by inspiring them by what we've done. They see what's possible for them to develop that are specific and particular to them."
"Working in these other locations, it gets back to the sense of urban reconnaissance," Pitera said. "There are so many opportunities to work in a variety of different ways in the City of Detroit. I really hope we don't all settle on one or two methods and just sort of duplicate those methods around the city. Working in Memphis and Milwaukee only makes us better designers and better thinkers to work in the City of Detroit. It makes us more savvy. The insight helps clarify what we're doing.
"Someone might say, 'Why are Memphis and Milwaukee exciting, because you're not doing the work?' But it's exciting to be a part of helping people work, seeing their passion to create a higher quality of life for the people there and helping them reach their goals. Helping them build their expertise helps us build our expertise. We've learned; they've learned. We come back and share that here. They're sharing what they've learned from us; that, to me, is what's so exciting," Pitera concluded.
For a fuller version of this story, click here. For more information on the DCDC, click here.