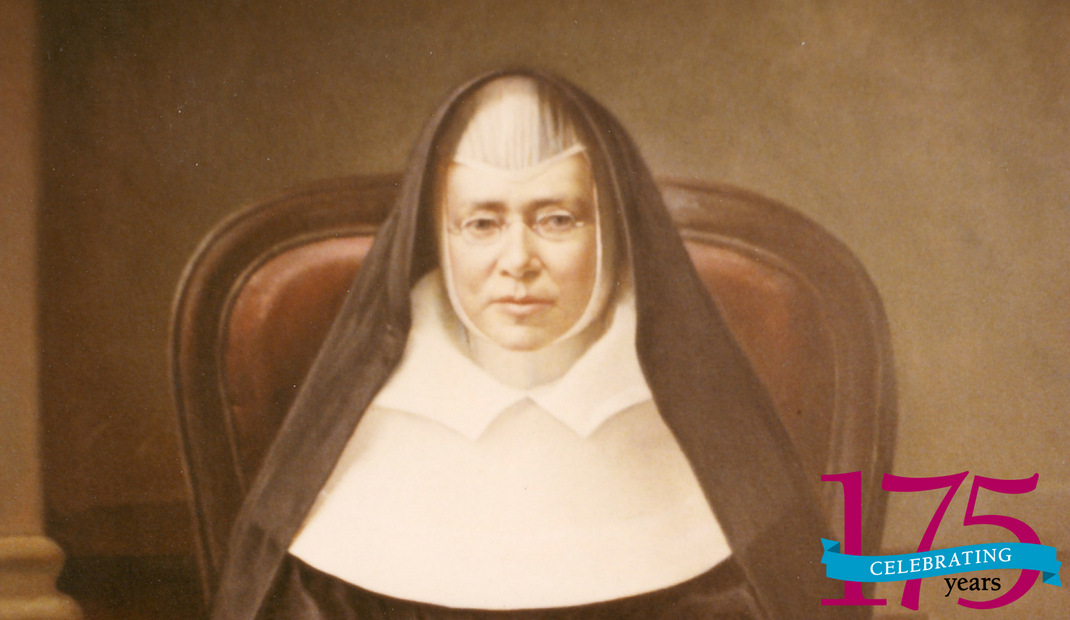 Detroit Mercy is pleased to help celebrate the 175th anniversary of the arrival of the Sisters of Mercy in Pittsburgh, Penn., and the beginning of a vibrant legacy of service. That legacy continues today in numerous and diverse ministries, in hospitals, in universities like Detroit Mercy, in high schools, in parishes, in shelters and in immigrant detention centers, adhering always to a vow to serve people who are poor, sick and uneducated.
As we celebrate the seven pioneering women who, led by Mother Frances Xavier Warde, brought the charism of Mercy to the Americas, we seek also to actively honor their commitment to service, their sacrifices and their indomitable spirits. We hope that everyone will connect ever more deeply with Mercy by sharing in this celebration.
The official anniversary date is Dec. 21, 2018. This marks 175 years since the arrival of the Sisters of Mercy in Pittsburgh, Pennsylvania — the establishment of the Mercy community in the United States.
The Sisters of Mercy invite everyone to form groups to take action on two of the principles set forth in their Chapter 2017 Recommitment —growing in the personal practice of nonviolence and strengthening relationships. They also ask for groups to consider 175 ways that you will live out these commitments intentionally. A group could commit to praying for 175 hours, serving 175 hours in a ministry that addresses nonviolence or sending 175 postcards to members of our Mercy family whom you've never met. The possibilities are endless.
Please let the Sisters of Mercy know how you will take action. The Sisters of Mercy Institute Leadership Team have committed to having 175 "one-on-one" conversations with sisters, associates, companions, staff, volunteers and partners in ministry around the Chapter 2017 Recommitment.
Share your plans on how you will live out these commitments intentionally at the link below by Mercy Day, which is Sept. 24. Your group can begin your actions as soon as you are ready. To share your efforts or for more information about the 175th anniversary, visit www.sistersofmercy.org/175th.