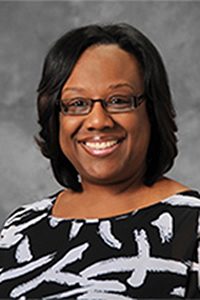 Meredith Harper '94, '97 is on the Crain's Detroit Business list "50 Names to Know in Information Technology."
Harper is the chief information privacy and security officer for Henry Ford Health System.
Earlier this year she was given the University's Spirit of Detroit Mercy: Alumni Achievement Award, which recognizes graduates whose education set them on a path of distinction.
Read why Crain's thinks she's so important here, and why Detroit Mercy thinks she's so great here.