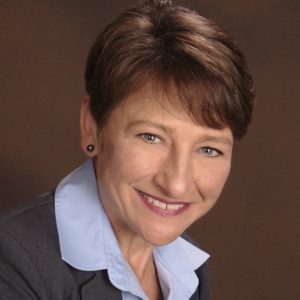 Cynthia Zolnierek was drawn to nursing because she wanted to care for people. She started her career caring and advocating for patients; today, as executive director of the Texas Nurses Association, her focus is advocating for other nurses.
"I worked as a nurse's assistant at a nursing home in high school," Zolnierek said. "I remember thinking about taking care of people, but not really understanding the best way to do things or why we do things. I wanted to learn how to do it better."
She applied to the top two nursing schools in Michigan: The University of Michigan and Mercy College of Detroit.
"Mercy's program was outstanding and a very good fit for me," Zolnierek said. "I'm from a small community in northern Michigan. I have a Catholic background. At Mercy, they had revised the nursing program so students were enrolled into the nursing program as freshmen rather than having to compete to get in after two years like other schools were doing."
College of Health Professions Dean Christine Pacini '70, '74 was one of Zolnierek's professors. Pacini's class gave Zolnierek a new understanding of nursing.
"She instilled in me the passion for the profession and the understanding that nursing is more than just a job," Zolnierek said. Pacini's advice led her to become more aware of policy and legislation as it impacted nurses and healthcare.
After earning her bachelor of nursing degree, Zolnierek went to work in a hospital and immediately got involved with the union.
"They asked me to be a legislative representative. That really made a lasting impact on me. I was always involved at the local level after that," Zolnierek said.
After obtaining her master's degree in adult mental health nursing, she was involved with a community hospital in-patient clinic on the verge of closing. Zolnierek wrote a proposal to keep it open and suddenly found herself as director of the program. Her intent was only to stay in a management role until things turned around. However, in that position, she found her passion.
"As an individual nurse, you care for your patients on your shift. As a manager, I was able to think about all the patients we care for on the unit. I could impact many more patients in that role," said Zolnierek. "I experienced the same feeling as a teacher. I think maybe I can impact these nurses the way Dean Pacini impacted me."
In 2013, Zolnierek joined the Texas Nurses Association where she looks at nursing policies through regulation, education and the practice environment for nurses.
"Now I feel like I have the opportunity to impact nurses on a very broad scale by impacting the environments they work in," Zolnierek said.