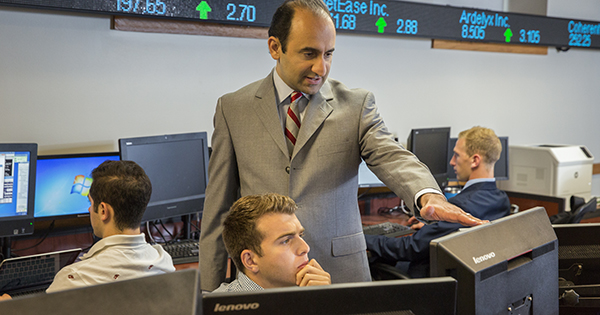 This winter, the College of Business Administration will launch two new forms of experiential learning for students.
MBA 5960, Integrated Field Project, will have graduate students serve as management consultants to Southwest Solutions, a prominent non-profit organization here in Detroit. The experience of solving real problems for an organization will substitute for the conventional capstone course in the MBA program.
And thanks to the generosity of alums Ina Fernandez, '74, president of Fern Capital; Joe Berkowski, '73, '75 chief financial officer at Argent International; and John Donnelly, '78, managing director of Donnelly, Penman & Partners, students taking Advanced Investments this winter will make actual investment transactions with real money. The students will be advised by donors and Professor Omid Sabbaghi; the portfolio they create will be managed in future semesters by other students.