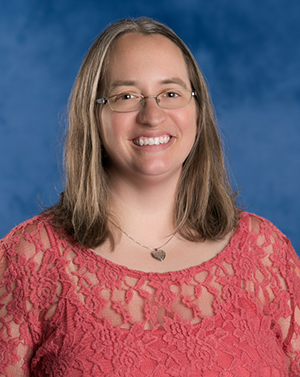 Associate Professor of Mathematics Dawn Archey recently won a $21,998 grant from the National Science Foundation (NSF) to support 15 early career mathematics researchers to travel to two conferences in Belgium in 2018. This award was made possible through the NSF Division of Mathematical Sciences.
The Young Mathematicians in C*-Algebras Conference (YMC*A) and its companion conference Young Women in C*-algebras (YWC*A) help foster scientific and social interaction between young researchers.
Inaugurated in 2015, the two conferences, which are organized by graduate students and post doctorate students, have flourished in this short time, attracting many young mathematicians from throughout Europe and from other continents.
"Participation by young American researchers provides a fantastic opportunity for cross pollination of ideas between them and their European counterparts," Archey explained.
The conferences will support the integration of graduate students, postdoctoral researchers and junior faculty into the profession. Specific efforts will focus on attracting researchers from underrepresented groups, including women and minorities.
One goal of these conferences is to actively broaden participation in science, technology, engineering and math (STEM) by providing a vehicle for diverse groups of people to present their research. The depth and breadth of presentations will provide beginning researchers exposure to transformative new work, an opportunity to interact with their peers and a forum to share their work with a wide audience.
Both conferences take place at the University of Leuven in Flanders, Belgium from August 11 to August 17, 2018.
The National Science Foundation (NSF) is an independent federal agency created by Congress in 1950 "to promote the progress of science; to advance the national health, prosperity, and welfare; to secure the national defense…" NSF is vital because the organization supports basic research and people to create knowledge that transforms the future. For more about the NSF Division of Mathematical Sciences, visit https://www.nsf.gov/div/index.jsp?org=DMS.