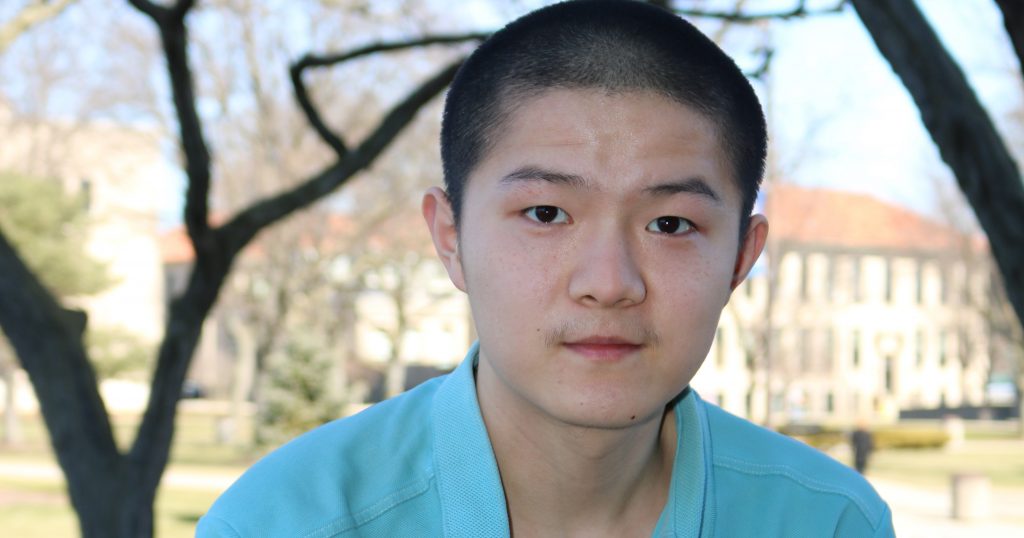 The Support Our Scholars crowdfunding push is nearing its end, but we need a few more donations to help us meet our goal of $15,000 — funds that go directly to students in need.
Maybe you want to know the impact your gift will have on students before you give. Well, here is a letter from one student, Yuyi Li, to Cyrus M. Thorne '66, a longtime donor to the University who lives in Tennessee. We think he speaks for many students who receive scholarships.
Dear Mr. Thorne,
I am an Electrical Engineering major who will graduate next year. Through a combination of scholarships and work from the University, my education will be fully funded.
I had made some young, cocky mistakes in the admissions process and on the last day of my senior year of high school, I had planned to attend community college. By a chance call made by a high school counselor, I secured a late seat in a research program at Detroit Mercy called ReBUILDetroit.
Among other experiences that I've had at the University, the program has contributed to my current desire to pursue research as a career. Assuming that I work hard over the next year, the resources and knowledge the University has provided me should put me in a good position to realize that desire.
A good friend of mine recently remarked that he wonders if he should follow the directions that are suggested by signs. I have wondered if my coming to this particular university was a sign.
Entering college, I was somewhat young, easily influenced by others, easily tempted by various desires, and somewhat smart. I did not recognize the privilege I grew up with, which included a good environment, loving parents, and good teachers. Actually, I was somewhat angry with myself that I did not go to a "better" school.
Now, I reflect on the experiences I've had — performing cleanup work in a poor neighborhood, walking around beaten-down streets and people, biking around Detroit at night, performing research into health disparities. I have met one of the most kind and motivating women I know — she made me realize how much my own mother has done for me. I have met teachers that focus on teaching — something I would like to do some day.
I have often walked around the campus on quiet afternoons or weekends able to think and reflect uninterrupted. These moments have taught me about natural beauty, which this campus has, and about myself. I have learned how to sit down and work at something until it is finished. I have learned to watch my words and thoughts, to give back to my community and to thank those who have supported me. I have learned to pursue a greater good.
My experiences at the University have led me to desire to perform research in development economics as a career, as I believe that is the best way I can help those in poverty. Can  you believe it — an engineer who wants to study economics?
Thank you,
Yuyi Li
Please contribute to the Save Our Scholars campaign and help students like Yuyi Li discover who they are through a Detroit Mercy education.