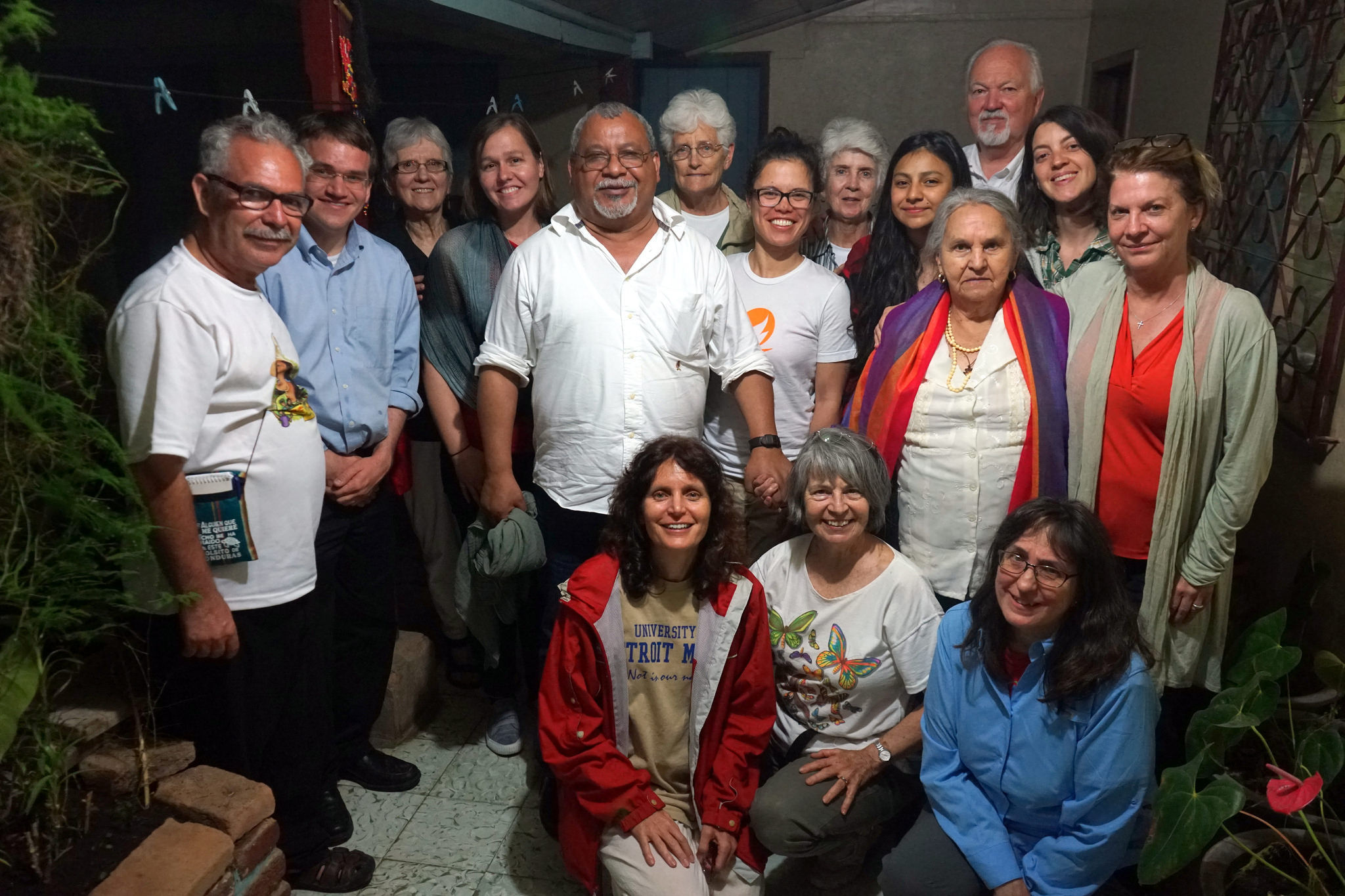 Professor of Philosophy Gail M. Presbey '81 joined a group of Sisters of Mercy as part of a human rights delegation to Honduras in support of the work of Ismael Moreno Coto, S.J., a Honduran priest known as Padre Melo. He is working to bring attention to human rights abuses in the troubled country.
The delegation was formed in response to Padre Melo's request for an international team to accompany him and five other Honduran human rights activists to raise awareness of the plight of women and political prisoners in Honduras.
The trip was sponsored by SHARE El Salvador and cosponsored by the Sisters of Mercy of the Americas' Justice Team. Presbey went as a director of the James Carney Latin American Solidarity Archive, which is housed in the McNichols Campus Library. Carney was a Jesuit who worked for many years in Honduras.
What follows are excerpts from a synopsis of the trip Presbey wrote.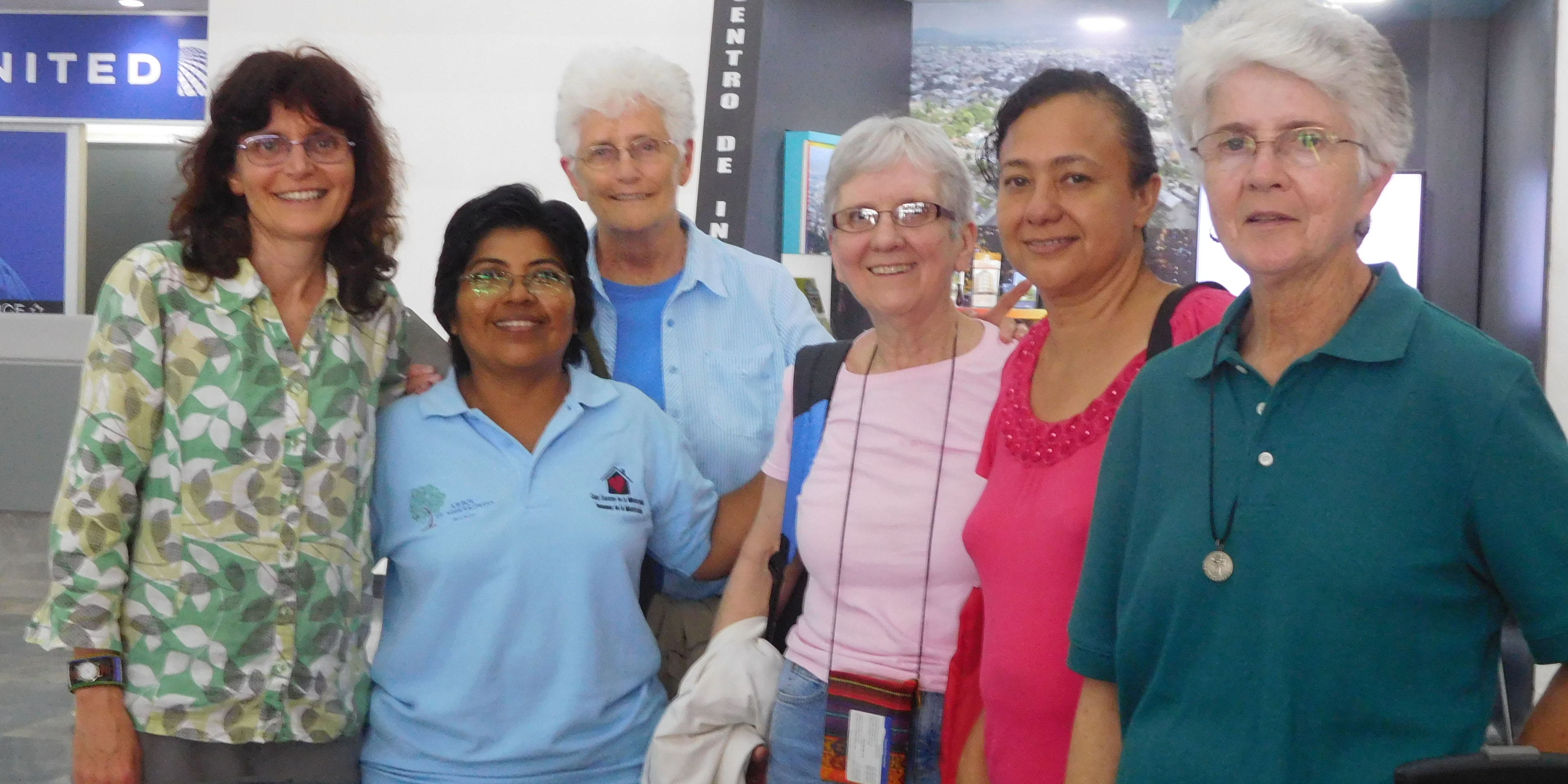 We visited a women's group called Foro de Mujeres that had several associates of the Sisters of Mercy as members. They talked about the high levels of domestic violence and political violence against women, and how they try to help the women victims. In the middle of the room was a small memorial for slain women leaders Berta Caceres and Margarita Murillo. (Caceres was a Honduran environmental activist, indigenous leader and cofounder and coordinator of the Council of Popular and Indigenous Organizations of Honduras. She was assassinated in her home after years of threats on her life.)
We took a bus to La Esperanza to meet Caceres' mother, Mama Berta. She is a longtime activist in her own right. She had been mayor and governor for many terms, after a career as a practicing midwife and delivering some 5,000 babies in this area. We also met Laura, Berta's daughter, who has been touring Europe and South America speaking about her mother and environmental and human rights causes.
*  *  *
At Padre Melo's office, I saw on the wall a poster about political prisoner Chabelo Morales. Back in 2011 we had gone with Padre Melo to visit this political prisoner. Padre Melo told me that Morales was out of prison, but that he had lost his right eye while there. He has a case pending in the Inter-American Court of Justice for the seven years of wrongful suffering. We heard the personal testimony of several men who were all imprisoned; they are now released, awaiting trial. Dunia Perez is a lawyer representing these prisoners and she explained that the charges against each one are trumped up. This is a neighborhood where there were a lot of protests of the results of the last election, though the arrests did not take place during the protest. Police broke into the houses of these men in the middle of the night, in one case throwing a tear gas canister into the house. In one case a bus driver was arrested while driving his bus. They tortured and beat these men and told them they would be killed. Family members also talked about the difficulty they had seeing their loved ones while they were in prison.
*  *  *
We heard from 11 released political prisoners awaiting trial. They were involved in peaceful protests of the November 2017 election results, but were charged with violent crimes. Dunia is defending them, too. The former prisoners talked about being arrested and forced into solitary confinement cells for 16 days and treated very badly. Calls for needed medical care were ignored. We are trying to stop police impunity and to get the charges against these protesters dropped. Police still intimidate them while they await trial.
*  *  *
On the bus to the airport, I had a chance to talk about nonviolent methods of protest in Honduras and was told that ERIC, a grassroots organization that advocates standing up for justice, promotes nonviolence, but if people go to the streets, representatives of the group accompany them as legal observers and journalists. Radio Progreso, a radio station run by Jesuits, does not advertise protests in advance, but covers them if they happen. The station also airs inspirational quotes from nonviolent leaders such as Oscar Romero, Caceres, Gandhi and the Rev. Dr. Martin Luther King, Jr.
*  *  *
Up to the end, the travel was exciting and filled with many exchanges of ideas. The Radio Progreso crew was still interviewing people from our delegation in the airport as we departed. Now we intend to spread the message of what we heard there.
Presbey hopes to organize an event about the trip with the Sisters of Mercy on the McNichols Campus this fall. Please check udmercy.edu/events or the CLASA website for details.