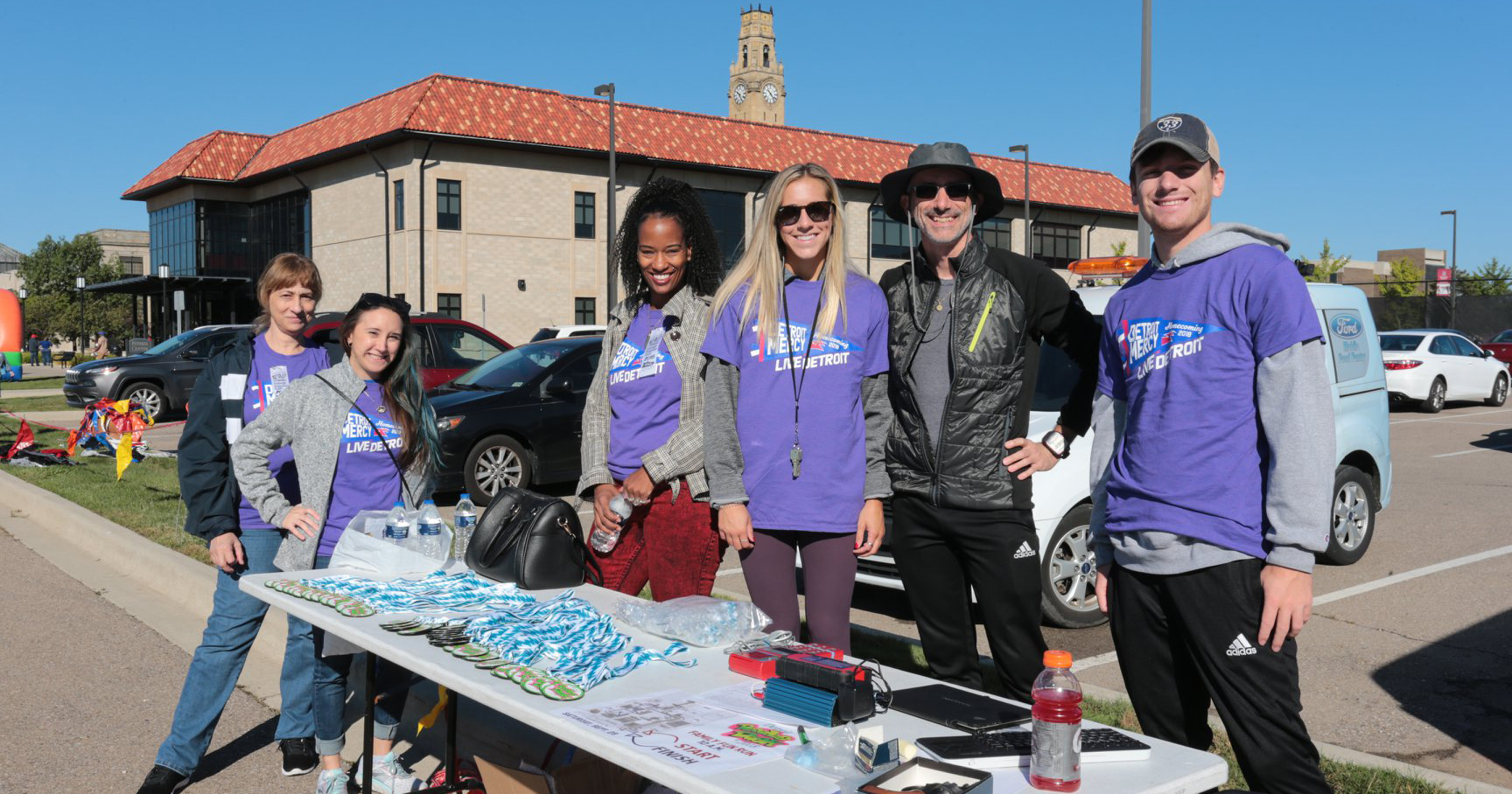 More than 1,500 alumni, students, friends and community neighbors took advantage of the perfect weather Sept. 28-29 to celebrate Homecoming 2018 at University of Detroit Mercy.
Included in the event were law school golf outing, 50th reunion dinner for the class of 1968, Decades Dash run, a classic car show, DIA display on how artists work, soccer, lacrosse and tennis matches, an ROTC reunion and the annual tug of war.
The Varsity News celebrated its 100th birthday with a reunion and more than 100 former student journalists, editors, photographers and staffers who served on the paper during their years at Detroit Mercy celebrated the milestone. Honorary co-chairs for the reunion were Ron Fournier and Luther "Badman" Keith.
This year, Detroit Mercy welcomed Buddy's Pizza, Bucharest Grill and Sanders to campus. In addition, attendees enjoyed craft beers from the alumni-owned North Center Brewing of Northville as well as wine from Tabone Vineyards of Traverse City, also alumni owned.
Peggy Pattison, Detroit Mercy's director of Alumni Relations, said the more than 1,500 people who attended Homecoming this year represent an increase of 15 percent from 2017. In addition, the number of alumni who participated in Homecoming Day activities increased 42 percent over last year.
"It was very exciting to see the entire community come together for a full day of fun, food and fellowship," Pattison said. "From students, alumni, families and the Detroit Mercy neighborhood, there was entertainment for everyone. We look forward to seeing everyone again next year. Go Titans!"
Photos of everything can be found at the links below.
It if looks like fun, that's because it was! Hope to see you next year!