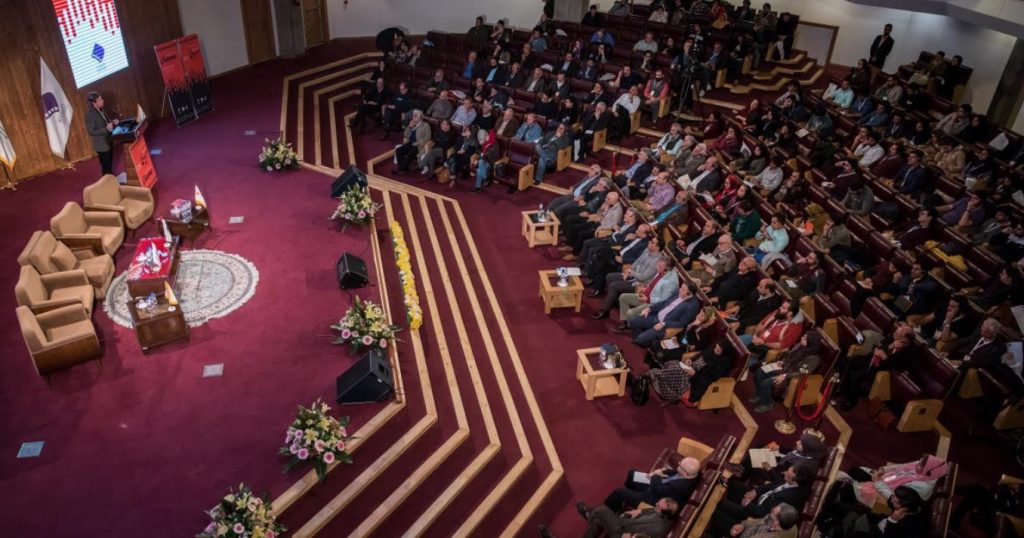 There's long been a debate among cinema enthusiasts as to whether digital technology is changing the art form.
It's a question University of Detroit Mercy Professor of English Nicholas Rombes — who also teaches film classes — has been researching for years, and last year published a revised edition of his 2008 book, Cinema in the Digital Age.
It's a book that put him on the international stage and got him invited to be a keynote speaker at an influential filmmaking conference in Iran. In fact, the title of the book inspired the topic and the title of the conference.
Rombes joined internationally known artists, directors, writers, researchers, production designers, animators, producers and researchers to discuss the many aspects of the issue at the first International Conference on Cinema in the Digital Age in Tehran in November, sponsored by the Iranian National School of Cinema.
"The state of Iran is very loving toward film," Rombes said. "It is something they are very proud of and this conference is proof of that." The audience for the conference was wide and diverse, including film students, academics and other cinephiles.
In the 1990s, when technology allowed movies to be made by committing images to data files instead of on film, the industry changed in ways that are still being felt today, Rombes said.
"It changed the entire esthetics of the medium, and you were able to do things that were never before possible," he explained. "For instance, a director could finally make a movie in one take, whereas before, you were limited by the amount of film in the camera."
Iranian filmmakers took the lead in using this technology, Rombes said, for reasons unique to making films under the watchful eye of government. State censorship could be circumvented because movies could suddenly be shot on a device as small as a cellphone. Scenes could be filmed in public places without drawing the attention of authorities and completed films could be easily smuggled out of the country over the Internet.
"They could finally show the underground culture of the country that the government would have likely censored," Rombes said.
These films, which are often included in international film festivals, are not generally shown in Iran, so much of the best work by Iranian filmmakers is not known in their home country.
The conference was a scholarly one and included robust discussions, but the hand of the Iranian government was clearly present: A photograph of the Ayatollah Ruhollah Kohmeini hung on a wall behind the presenters and one film clip that included a woman in a nude suit was cut short due to technical difficulties.
The Iranian people, Rombes said, are more open and welcoming than the state might appear to be.
"The people were so generous and so curious and so kind on a personal level," Rombes said. "It was a very moving experience and it's hard to put into words. But what I left with was a sense that film is truly a universal bond and that the art of cinema knows no politics — everything goes out the door when you're watching a Hitchcock film."