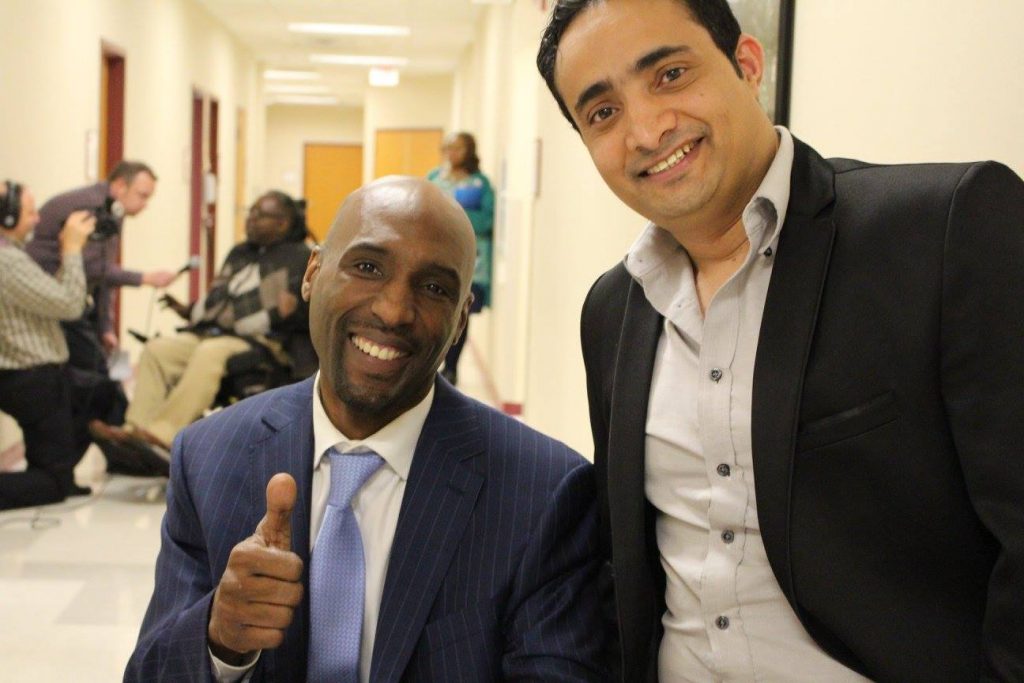 A unique educational program bringing Mechanical Engineering and Nursing students together for a project to aid disabled veterans has been quietly meeting its goal of making lives better.
This year, it got the media attention it deserves.
Students earning a bachelor's degree in Mechanical Engineering spend their entire senior year working on a project designed and manufactured to help one person with a disability. This capstone project, called Faces on Design, has been growing and developing each year since it started in 2007.
On Friday, the students met with their clients at the John D. Dingell VA Medical Center and delivered the projects they had designed for the vets. The projects included a cane that helped lift legs, a glove that can sense muscle commands, a device that stretches legs without the aid of a physical therapist and a programmable cushion that can help eliminate bedsores.
To see lots of coverage of this event, start with our story here, then click on the links to see what the Detroit News and two local TV stations said about this mission-centric project.