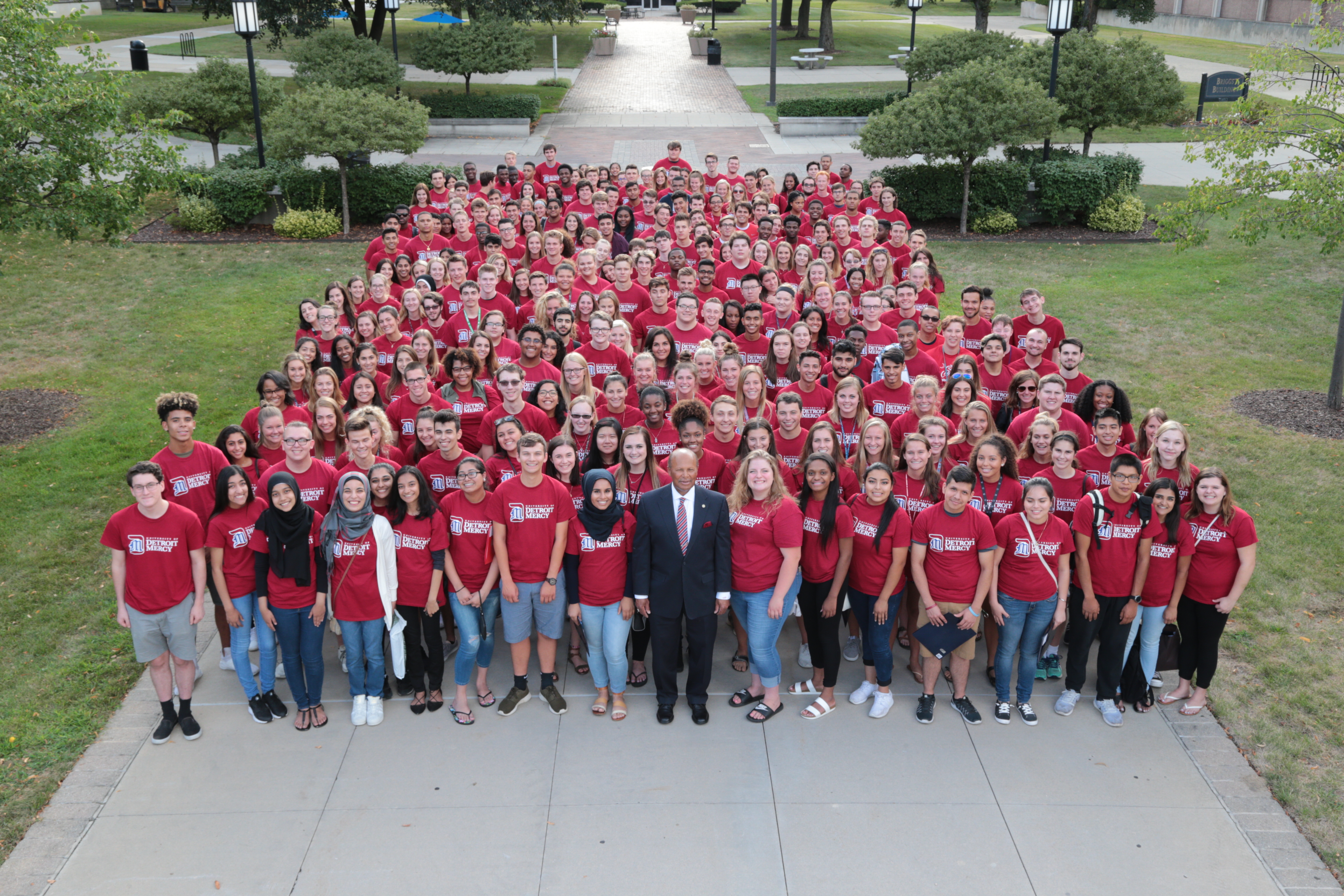 The final figures aren't official yet, but the University announced Sept. 6 that there is good news on the enrollment front.
Detroit Mercy's preliminary full-time undergraduate enrollment is eight percent higher than last year on this date and total enrollment is 5,037 students. That compares with 4,828 at this time last year.
First-time freshmen enrollment is 554, four percent higher than fall 2016. This marks the third consecutive year that Detroit Mercy's first-year undergraduate enrollment has increased. The University also has a 24 percent increase in freshmen enrollment from Catholic high schools in the Archdiocese of Detroit. The major reason for this increase is the University of Detroit Mercy Catholic Education Grant, which was established three years ago.
The number of full-time transfer students is 56 percent higher than last year at this time.
Preliminary second-year retention data for fall 2016 freshmen is 86.8 percent, an increase of almost four percent from 2016 and the highest second-year retention rate since 1993.
"University of Detroit Mercy's numerous strategies to recruit academically talented students in the metropolitan area, Michigan and other states are proving to be successful," said Detroit Mercy President Antoine M. Garibaldi. "And it is evident that our service-oriented students are choosing Detroit Mercy because of the University's neighborhood and community engagement initiatives, such as The Live6 Alliance, and because they want to be a part of the city's revitalization."
Final enrollment census data for fall 2017 will be available in early October.