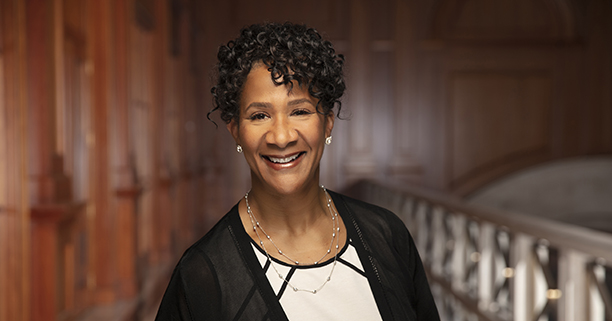 The third week of March has traditionally been designated as Alumni Week and each year, 20 to 30 distinguished alumni return to campus to give guest lectures in classes matching their fields of expertise.
In addition, a keynote event is open to the entire Detroit Mercy community, including students, faculty, staff and alumni. The College's Student Advisory Board is asked to select a topic of interest for the keynote and the Alumni Board identifies suitable speakers. This year, the board has selected Christine Moore '03 at the speaker. Moore is executive vice president and general auditor at Comerica Bank, where she leads a team of 85 auditors and examiners for a corporation with more than $71 billion in assets.
Among her many accolades, she was named by Crain's Detroit Business among the Notable Women in Finance in 2018, and was listed among the Most Powerful Women in Corporate America by Black Enterprise in 2019.
Moore will discuss her rise as a minority female through the corporate ranks of one of the nation's oldest and largest banks, to the executive office she now holds, and the important work-life balance that has allowed her to achieve and sustain her success.
The event begins with lunch in the Fountain Lounge at  noon on Tuesday, March 17, and the talk will begin at 12:45 p.m. Following the presentation, raffle prizes will be drawn for students in attendance. The event is free, but seating is limited, so reservations are required, at https://cba_alumni_week_keynoteevent_christinemoore.eventbrite.com/.