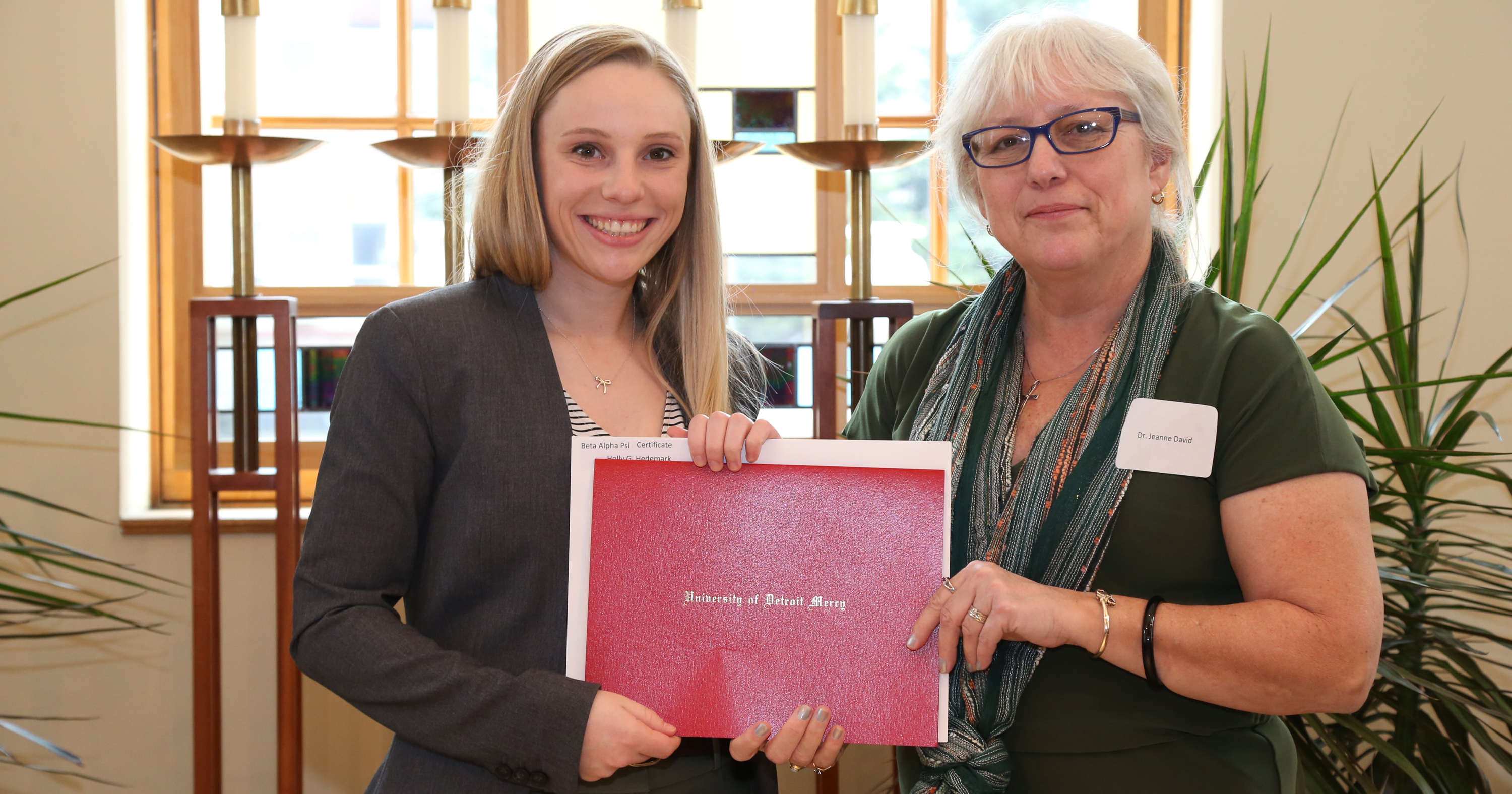 The first-time pass rate of Detroit Mercy accounting graduates who take the Certified Public Accounting (CPA) exam is now the best in the entire nation.
The National Association of State Boards of Accountancy (NASBA) reported the 2018 pass rates in its annual publication, Candidate Performance on the Uniform CPA Examination, which was released in November 2019.
Detroit Mercy students and alumni achieved a 95% pass rate and an average test score of 87.5 on the CPA exam. Among all 63,088 first-time test-takers, from all public and private institutions of all sizes nationwide, the average pass rate was 57.5%, and the average test score was 72.9. It's worth noting that five Jesuit institutions were among the nation's top 40 programs: Detroit Mercy (1), Georgetown University (9), Boston College (14), Gonzaga University (18), and Canisius College (33).  No other colleges or universities from Michigan made the nation's top 40. NASBA's full report is available at www.nasbareport.com.
"Having the top pass rate in the nation on the CPA exam reflects the excellent academic preparation and personal attention that our Accounting students receive from our outstanding faculty," CBA Dean Joe Eisenhauer said. "Our graduates enter the job market ready to succeed as professionals in their chosen careers and the consistency with which we've been nationally ranked demonstrates that our quality never waivers." 
Holly McCartney, '17, '18, who passed all four sections of the CPA exam last year and who now works as a financial advisor at Plante Moran, said, "The Accounting Program at University of Detroit Mercy does an incredible job of preparing its students to pass the CPA exam. The University recognizes the value of the CPA certification, but also how challenging it can be, which is why the professors are dedicated to equipping students with the technical knowledge required to pass the exam and also providing motivation and support along the way."