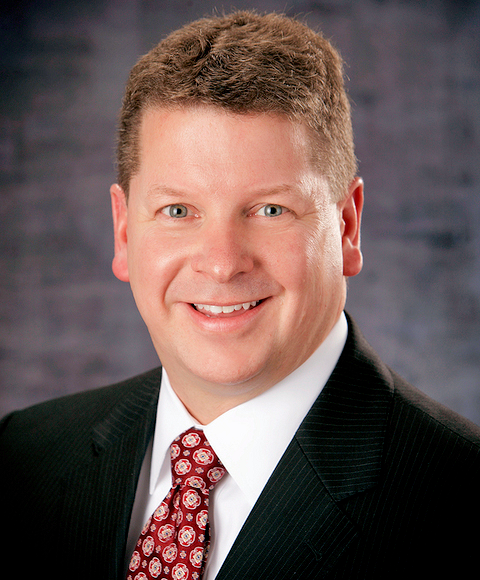 Each year, University of Detroit Mercy chooses an alumnus from each of its Colleges or Schools to honor as someone who has excelled in his or her profession, demonstrated outstanding leadership in work and devoted himself or herself in service to the larger community. Award recipients reflect the University's mission of excellence and service and bring pride to their alma mater.
This year, the University will honor the careers of seven men at a special ceremony Friday, April 24, in the Ballroom in the Student Union. We will introduce the award winners on this blog before the event. If you are interested in attending the event, you can purchase tickets at udmercy.edu/awards.
For 2020, the College of Health Professions & McAuley School of Nursing will honor Derk Pronger, Chief Operating Officer, Munson Medical Center.
The Munson Medical Center is a 442-licensed bed, full-service tertiary hospital with Level II trauma serving northern Michigan and is Munson Healthcare's flagship hospital.
In 1991, Pronger began his career in healthcare as a financial accountant for St. Elizabeth Hospital in Lafayette, Ind., while completing a bachelor's degree in Accounting from Purdue University. He returned to Michigan to complete a master's degree in Health Services Administration at University of Detroit Mercy in 1994.
In his final year at Detroit Mercy, he began an internship at Beaumont Health in Troy, Mich., where he worked for 18-years serving as an operations analyst, director of management engineering and vice president.
Pronger left Beaumont in 2012 to return to his hometown of Traverse City.  There he became chief operating officer, responsible for the day-to-day operations at Munson.
He is a fellow of the American College of Healthcare Executives (ACHE), the foremost professional society for healthcare executives. In 2016 he was elected by more than 1,500 healthcare leaders in Michigan and northwest Ohio to serve as their ACHE Regent.
He serves on the Legislative Policy Panel for the Michigan Health and Hospital Association and is a member of the Economic Club of Traverse City.
Pronger and his wife Shannon are engaged in community initiatives around the improvement of youth health through recreational opportunities for children.  One organization, Norte, is an advocacy organization dedicated to building a more bike-friendly community by inspiring young people through bicycles. In addition, Pronger and his siblings have provided endowed scholarships in the field of nursing and criminal justice to students attending community college in Traverse City.
The other men who will receive the Alumni Spirit Award this year are:
Check back to see their stories.