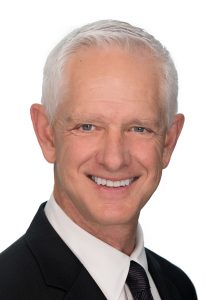 Each year, University of Detroit Mercy chooses an alumnus of each of its Colleges or Schools to honor as someone who has excelled in his or her profession, demonstrated outstanding leadership in work and devoted himself or herself in service to the larger community. Award recipients reflect the University's mission of excellence and service and bring pride to their alma mater.
This year the University will celebrate eight honorees — Detroit Mercy Law selected a husband-wife team — at a special ceremony Friday, April 12, in the Ballroom in the Student Union. We will introduce the award winners here until the event. If you are interested in attending the event, you can purchase tickets here.
Richard Kunnath's career, which has taken him all across the United States, started with a position at Mobil Oil Corp. in Cleveland, where he had interned four semesters as a civil engineering student at University of Detroit.
That job took him to Cleveland, a position with BASF took him to New Jersey and his next position, as a project engineer on commercial projects for Charles Pankow Builders, took him to Hawaii. He has worked in many positions at Pankow since that first job in 1979 and has worked in the company's San Francisco office and its headquarters in Pasadena.
He retired in 2015 after serving 12 years as CEO and chairman of the board. Though he lived across the country, he maintained his ties to Detroit Mercy, serving on the dean's advisory council and participated in the co-op program for civil engineering undergraduates.
He is currently chairman of the boards of the Pankow Foundation and HMC Architects, the largest healthcare and education-focused design practice in California.
This year's other honorees are:
Allan Warnick, D.D.S. '64, Chief Forensic Odontologist, Wayne County — School of Dentistry
Kathleen Reehil '67, Retired, Workplace Strategist, Herman Miller — School of Architecture
Janet Robinson '69, Provost Emerita, Lourdes College — College of Health Professions
Arlyce Seibert '71, Retired Director of Schools, Cranbrook Schools — College of Liberal Arts & Education
John Lewis, '74, Retired, Vice Chairman, Comerica, Inc. — College of Business Administration
Ralph McDowell '86, Member, Bodman PLC, and Nancy Glen '86, Director, Customer Happiness, ardentCause L3C — School of Law